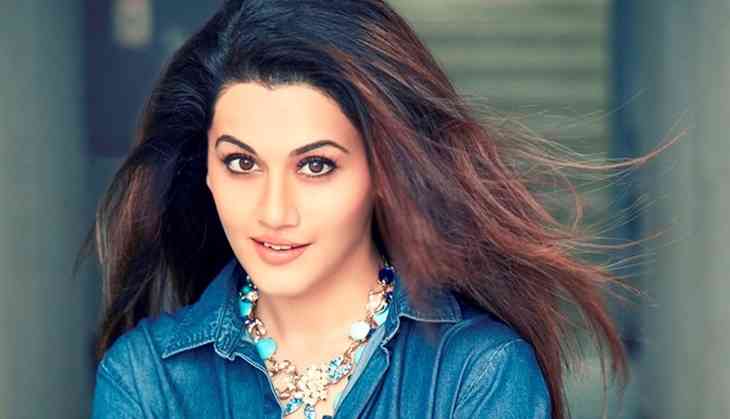 Pic: Taapsee Pannu (file pic)
Taapsee Pannu, who has come under fire for her remarks on veteran Telugu filmmaker K Raghavendra Rao, has now taken a U-turn regarding her comment.
During a recent event, Taapsee stated that her debut film, Jhummandi Naadam director Raghavendra Rao was always fascinated with the heroines' midriff and hitting their navel with fruits and flowers in his films. She further said that her navel was hit by a coconut during a song shoot in Jhummandi Naadam.
However her comments on Raghavendra Rao has not gone well with majority of South film audience as few audience started tweeting against the PINK actress for her remarks.
But Taapsee was quick to respond to the criticism. She has also apologised through a video statement shared on her Twitter page.
""Seeing the messages and tweets, I have thought about what wrong did I say. I made fun of myself. I was talking about how unfit I was for this industry, how clueless I was in Jhummandi Naadam. What is important is how is the person in question feeling about it? I really want to apologise if I had hurt anybody. I was making fun of myself. It's a great thing to laugh at your own self. Rao garu is such an important person in my journey. I can never forget that I started from his film", Taapsee said in an official video statement.