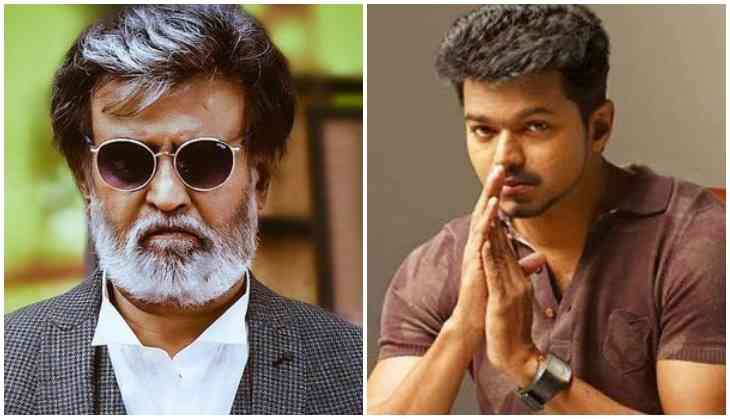 Rajinikanth's fan kills Vijay's fan
A shocking news was reported from Tamil Nadu where a 26-year-old Rajinikanth fan killed a 22-year-old neighbour who is an ardent Thalapathy Vijay's fan on after an altercation broke out between the two over which superstar between Rajinikanth and Vijay donated more to the COVID-19 relief fund.
The incident took place on Thursday afternoon when both accuse identified as Dinesh, the victim identified as Yuvraj and his younger brother were have a hat over the impact of Coronavirus. During this, they started chatting over actors donating to the relief fund and an argument broke out between the two as to which of their favourite heroes has donated the higher among to the COVID-19 relief fund.
During the heated argument, they started abusing each other and Dinesh in a fit of rage threw a stone towards Yuvraj which hit his right eyebrow. On seeing this he was immediately rushed to the hospital by locals however hen doctor check him he declared him brought dead.
After receiving the information on Friday, police arrested Dinesh for murdering a boy and by evening he was imprisoned at Tindivanam Central Prison.
Meanwhile, Vijay has donated Rs 1.3 crore to the PM-CARES Fund and Chief Minister's Relief Funds of Kerala, Andhra Pradesh, Telangana, Pondicherry and Tamil Nadu and Film Employees Federation of South India (FEFSI). Not just this he has also donated a certain amount to several of his fan clubs.
While Rajinikanth has donated Rs 50 lakh to FEFSI, besides providing groceries to 1,000 of actors in Nadigar Sangam - an association for actors and performing artists of South India predominantly Tamil Nadu.
Also Read: Karan Johar apologises for showcasing privileges of celebs amid COVID-19 lockdown