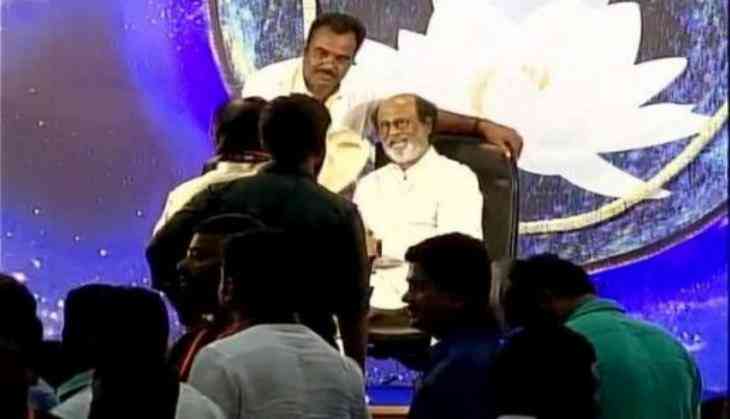 Protests near Rajinikanth's house, security beefed up
Security was stepped up at superstar Rajinikanth's residence here on Monday amid protests by a fringe group over indications the veteran actor could make his political debut.
Members of the Tamil Munnetra Padai protested around his house in the locality of Poes Garden.
'Following reports that members of a fringe group were planning to protest in front of Rajinikanth's house, we requested for police protection. Everything is under control as of now,' a source close to Rajinikanth told IANS.
The protest comes after Rajinikanth, 67, expressed disappointment over some Tamilians spreading hatred on social media.
'I feel sorry for some Tamil people spreading hatred on social media. Never thought they will stoop so low,' Rajinikanth had said on the last day of his interaction with his fans.
His comment last week irked members of Tamil Munnetra Padai, who demand an apology.
Rajinikanth has been in the news for hinting on a political journey. He was criticised over it as he was not a Tamil, but the actor insisted that he was very much a Tamil.
'I lived in Karnataka for 23 years and in Tamil Nadu for 43 years. Although I came as a Marathi from Karnataka, you people nurtured me, made me a true Tamilian,' he said.
He has said he would take a decision on joining politics when the time comes.
-IANS