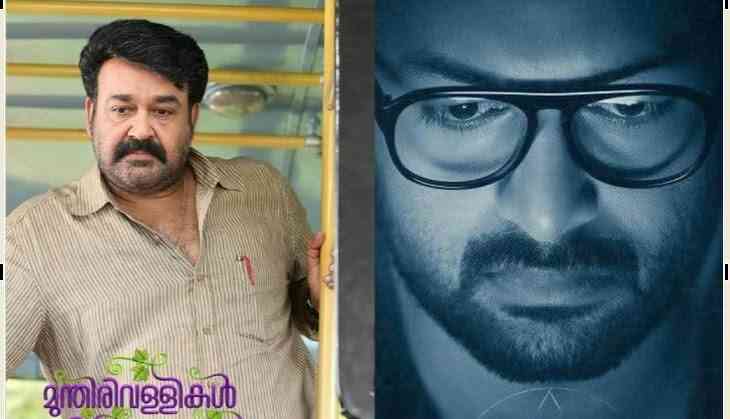 2017 will see the first biggest clash at the UAE Box Office tomorrow as both the recent Malayalam releases, Mohanlal starrer Munthirivallikal Thalirkkumbol and Prithviraj's Ezra are slated to release on Thursday.
The Mohanlal starrer was released on January 20 at the Kerala Box Office. Directed by Vellimoonga fame Jibu Jacob and produced by Sophia Paul under the banner of Weekend Blockbusters, the family entertainer turned out to be the first blockbuster of the year. The film also starred Meena, Anoop Menon, Kasaba fame Neha Saxena and Aima Rosy Sebastian.
Meanwhile, Prithviraj starrer was released in Kerala on 10 February and is ready for its UAE release tomorrow. Special mention made of B Cinemas, who's releasing the film in UAE within one week of it's Kerala theatrical release, which is rare for Malayalam films. A horror thriller, the film had already emerged as a big success at the Kerala Box Office.
The good news for the makers of both films are none of the big non-Malayalam films are releasing this week and last week's both non-Malayalam releases, Suriya's Singam 3 and Akshay Kumar's Jolly LLB 2 had dropped considerably at the UAE box office.