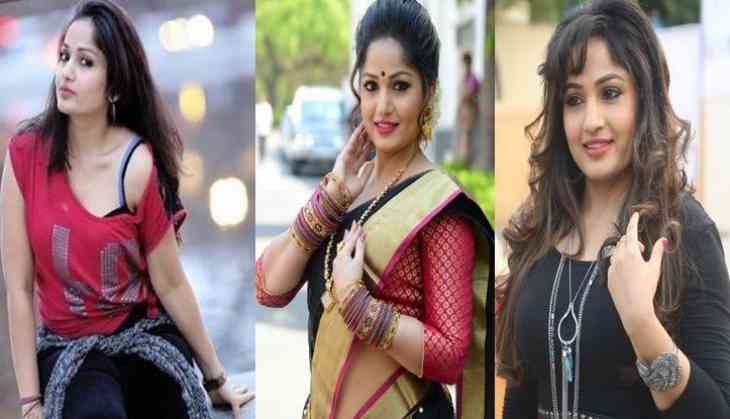 Seems like there is no stopping for casting couch stories in the Telugu film industry. Earlier, Sri Reddy has shared some serious allegations on casting couch happening in the Telugu film industry.
And now, yet another Telugu actress has joined the same and raised the casting couch experience she had to face in Tollywood industry.
Telugu actress Maadhavi Latha, who had made her Tollywood debut with the 2008 film Nachavule stated that she was asked by many producers and directors to sleep with them for opportunities in their respective films. However she also added that she doesn't want to reveal their names because it will create a rift in their personal as well as professional life. She went on to say that such revelations also affect the lives of craftsmen working with them as well.
Maadhavi Latha also opened up on the harassment she faced while shooting for her debut Telugu film.
''My entire family discouraged Me. I entered Industry challenging My Mother that I won't return home without becoming a Heroine. I had come to Hyderabad alone and didn't go home for two years. Few days after joining the shoot, Several People including Producers & Directors approached Me in a decent manner. They would say 'why can't you be my friend?'. Without knowing their wrong intention, I used to say that I'm his close friend. Then, the person said 'No, No, think of it! Finally, I realized what is his intension and decided to share my feelings with a friend of mine. Accidentally, I sent the SMS to the same person (Director) who asked me sexual favours'.
'Since then, I faced torture on the sets. They removed caravan, changed the hotel room and I was made to apply make-up under a tree. The torture continued for 55 days. Even Assistant Directors behaved so badly. My Mother wasn't allowed to accompany Me. I wasn't allowed to speak with anyone on the sets, except the person who played by Father's role. They used unparliamentary words' 'On Teacher's Day, I wished that person - 'Happy Teacher's Day. You are like my Guru'. I got the reply - 'Oh, Surprising! You still respect me after I gave you all the hardships'. Then, I told, 'Yes Sir, I still respect you because you are my Guru'.
'On the same day, An Assistant Director called Me and asked Me to just say 'sorry' to the Person, so that everything will be in front of you. Still, I am so stubborn', Maadhavi Latha said.