Why choosing Vijay Rupani over Patel is a typical Modi-Shah decision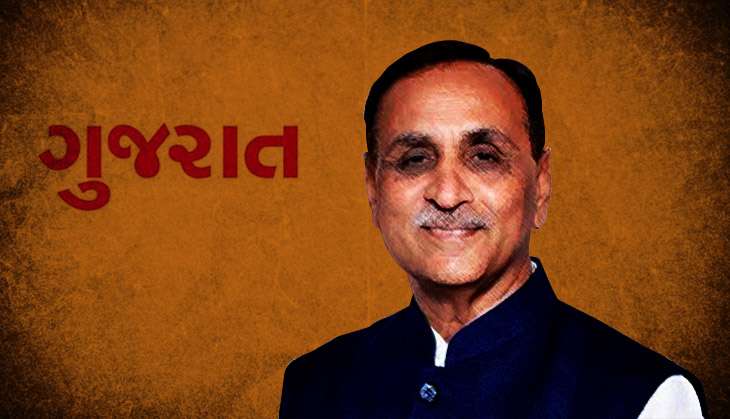 After his name was announced as Gujarat's new chief minister, Vijay Rupani could be seen on television touching Amit Shah's feet. Interestingly, the newly appointed deputy chief minister Nitin Patel remained standing and didn't bow before the BJP president.
This image said a lot about Shah's style of functioning and it also explained why Rupani was chosen ahead of Patel.
Patel was clearly the front runner until hours before the announcement. At around 2 pm, Patel spoke to the media and outlined his vision for the Gujarat. Within a few hours, the entire story changed and Rupani was picked ahead him.
The decision bears the unambiguous stamp of Amit Shah.
Rupani is a Jain Baniya like Shah and is known to be close to the latter. But that's not the only reason why he was chosen ahead of a Patidar candidate like Nitin Patel. In fact, not being a Patidar went in Rupani's favour.
Look at the people made chief minister by Shah, and the selection of Rupani would start to make sense:
CM: Manohar Lal Khattar
State: Haryana
Community: Khatri/Punjabi
CM: Devendra Fadnavis
State: Maharashtra
Community: Brahmin
CM: Raghubar Das
State: Jharkhand
Community: Teli (Vaish OBC)
CM: Sarbananda Sonowal
State: Assam
Community: Sonowal Kachari
None of the individuals made CM under Amit Shah belong to the dominant communities in their respective states. Khattar, a Punjabi Khatri, became CM in Jat-dominated Haryana. Fadnavis became only the second Brahmin CM in a state dominated by Marathas. Raghubar Das became Jharkhand's first non-tribal CM and Sonowal is not an ethnic Ahom.
It seems that Shah and Modi want CMs who would forever remain indebted to them, not those who would gain a mass following and become parallel power centres.
This belief also has a basis in past instances as many prominent leaders who rebelled against the BJP hailed from politically significant and often backward, communities: Kalyan Singh, Uma Bharti, Babulal Marandi and BS Yeddyurappa being cases in point.
And Shah can hardly afford the emergence of a mass leader in his own state. Hence Rupani, the disciplined RSS-BJP worker, and Shah loyalist, has been rewarded.
Shah also probably wanted to give no quarter to outgoing CM Anandiben Patel, who was supposedly opposed to Rupani.
What is clear from this decision is that Shah he will focus on Gujarat much more than before. Even though Rupani is the CM, the responsibility to deliver the state to the BJP in 2017 will be Shah's.