West Bengal votes: here's your primer to Phase-1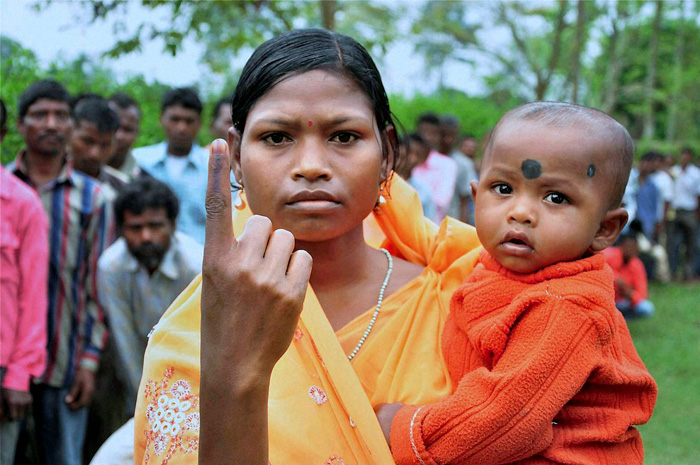 Along with Assam, West Bengal went to the polls on Monday - in a limited number of constituencies though.
In the first of practically seven phases of electioneering in the state's 294 Assembly constituencies, 18 seats are going to vote on Monday:
West Midnapore district
Nayagram
Gopiballabhpur
Jhargram
Salboni
Medinipur
Binpur
Read- West Bengal polls: Lalgarh gets a facelift, Didi wave continues in Jangalmahal
Bankura district
Purulia district
Bandwan
Balarampur
Baghmundi
Joypur
Purulia
Manbajar
Kashipur
Para
Raghunathpur
A third of these 18 are reserved for Scheduled Tribe candidates, while two for scheduled castes.
While most of these seats were won by Trinamool Congress in the 2011 Assembly elections, the Left Front won six - Binpur, Bandowan, Baghmundi, Ranibandh, Raipur and Taldangra.
Congress, which was in a tie-up with Trinamool the and is allied to the Left now, won Joypur and Para.
Troubled legacy
The seats in this phase have been characterised by Left-wing extremist violence. Until even half a decade ago, the region,popularly called the Jangalmahal, was dominated by the banned Communist Party of India (Maoist).
Maoist cadre, led by M Koteswara Rao, aka Kishenji, killed scores of Left Front leaders in the area. Everyday violence between the Maoist cadre and central forces forced many villagers to relocate.
Watch- Kolkata Uber driver Ashraf: 'Transport sector has suffered under TMC'
However, after Mamata Banerjee became the chief minister, Kishenji was gunned down and Maoists were evicted from the region with the help of central forces. Many surrendered.
This time around
In the 2014 general election, Trinamool was ahead in 12 of the 18 seats - an improvement of two seats from 2011.
But among those, Balarampur, Joypur, Manbajar and Taldangra may see close contests if the Left and Congress voters vote together.
In Baghmundi and Para, the Left was ahead in 2014.
But going by reports, Banerjee has the upper hand. The Maoist insurgence has been tackled and her policy of giving rice at Rs 2 a kilo and other development initiatives have gone down well with locals.
The only challenge: this region is a traditional Left bastion, with pockets of Congress votes, which now will come together.
Edited by Joyjeet Das
More in Catch: