Trinamool, BJP Ram Navami showdown kills one in Bengal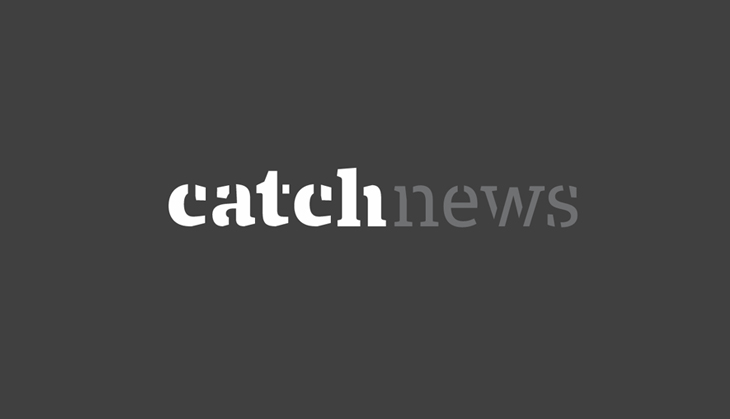 That Ram Navami celebrations would take a political turn in West Bengal was known, but that politics would be fatal was not. Sunday at least one person died in the state as the ruling Trinamool Congress and the saffron challengers clashed with each other in various places.
Both the parties took out colourful processions – there were decked-up chariots with Ram idols, making leaders offerings and chants of Jai ShriRam.
#Visuals BJP's #RamNavami rally in West Bengal's Kharagpur pic.twitter.com/5UV2qpkXJ2

— ANI (@ANI) March 25, 2018
The electronic media broadcast footages of rallies by the BJP and Bajrang Dal where arms were being flaunted. Some grabs showed even children carrying swords. The state government had already issued prohibitary warnings against carrying arms while state BJP chief Dilip Ghosh had claimed the party woun't pay heed to such warnings.
Ram Mandir Mahotsav Samiti took out a procession on the occasion of #RamNavami where people were seen brandishing swords, in West Bengal's Siliguri pic.twitter.com/UZudBIo0Hn

— ANI (@ANI) March 25, 2018
As the day progressed, reports of clashed started pouring in. In Purulia district's Beldi workers of both parties clashed after taking out processions. BJP workers were reportedly armed here too. When the police tried to rein the situation in five personnel were injured. Eventually, in the evening, news agency ANI reported of one death.
In North 24 Paragana district's Dum Dum, adjacent to Capital Kolkata, the police stopped a Trinamool rally where some were carrying wooden sticks. In Habra (the same disctrict) Trinamool and Rashtriya Swayamsevak Sangha activists clashed. There were also reports of violence from Burdwan district too.
West Bengal: 4 injured after a #RamaNavami pandal set up by BJP workers was attacked by miscreants in Bardhaman last night. BJP alleged that TMC was behind the incident. Police investigation underway. pic.twitter.com/WBP4LrrmJ4

— ANI (@ANI) March 25, 2018
At several places, BJP leaders were spotted with arms, including in Chinsurah and other places in Hooghly district and in Birbhum and Purulia districts. Party chief Ghosh stuck to his guns and carried a mace first and then a sword. He was also seen wielding sticks on camera. Mukul Roy, the BJP's prize catch from Trinamool, was also seen brandishing a sword. Actor Locket Chatterjee tweeted a photo, holding a trishul.
#RamNavami procession at Rampurhat. pic.twitter.com/7HiU3Br6cn

— Locket Chatterjee (@me_locket) March 25, 2018
Traditionally, Ram Navami hasn't been celebrated publicly in Bengal. It was the BJP, which made a spectacle out of it last year and scored a political point.
Desperate to gain electorally in the state, the party has hardly missed a chance to accuse Chief Minister Mamata Banerjee of 'minority appeasement' and not protecting the interests of 'majority Hindus'. Going by bye-poll results, its efforts have not gone waste as the saffronites have rised steadily to second spots, displacing the Communist Party of India (Marxist) and the Congress.
In response, the Trinamool has tried to beat the BJP in its own game. Banerjee's and his nephew Abhishek's photographs have increasingly been spotted at celebratory banners for various festivals. Sunday's Ram Navami showdown was perhaps a culmination of that process.
Birbhum district's Trinamool strongman Anubrata Mondal claimed the party's processions were to bring harmony. "We do not show case arms. The BJP is trying to create violence by carrying sharp weapons," he said.
Whatever the party might say, the Sangh Parivar called Trinamool's participation in Ram Navami celebration as a victory of its Hindutva agenda. In fact, the right wing and the left wing seemed to agree on this as this tweet by CPI (M) leader Surjya Kanta Mishra.
Does CM want to copy the Modi's Gujrat model in Bengal? We appeal all opposed to this sinister design to be on feet to hit the street for Amity and Peace. pic.twitter.com/ZiWn5udeEE

— Surjya Kanta Mishra (@mishra_surjya) March 24, 2018
The only difference between Trinamool and BJP rallies seemed to be weapons. Ghosh justified that by calling it an "old tradition" that "Trinamool is not aware of". Roy too put in his two bits calling the weapons "mere symbols".
But like last year, armed children at rallies pointed to a disturbing trend. At various rallies of Bajrang Dal in Purulia and South Dinajpur districts this was seen. In Purulia, the district administration intervened and a rally was stopped. Social activists have questioned this trend.
"This is horrifying and against the Juvenile Justice Act. Children are being used by a political party to carry out their political agenda and people need to raise their voice against it," Ananya Chatterjee, chairperson of West Bengal Commission for Protection of Child Rights, said.