Sharad Pawar appoints Praful Patel, Supriya Sule as Working Presidents of NCP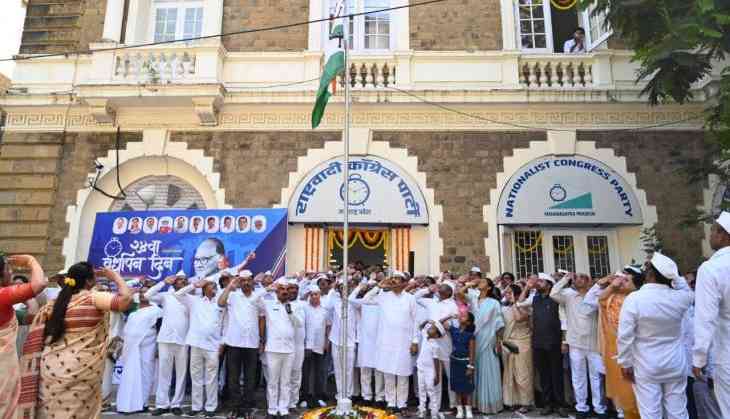 NCP Foundation Day Anniversary
In a significant development, Nationalist Congress Party (NCP) supremo Sharad Pawar has named Praful Patel and Supriya Sule as the new working presidents of the party.
The announcement came on the party's 25th anniversary, which was commemorated as the Foundation Day.
Pawar made the announcement while addressing party workers at the 25th anniversary of the Foundation Day of the party, which he had formed in 1999 along with P A Sangma.
#WATCH | NCP chief Sharad Pawar appoints Praful Patel and Supriya Sule as working presidents of the party pic.twitter.com/v8IrbT9H1l

— ANI (@ANI) June 10, 2023
I am grateful to NCP President Hon. Pawar Saheb and all the Senior Leaders, party colleagues, party workers and well wishers of @NCPSpeaks for bestowing this huge responsibility of Working President along with Hon. @praful_patel Bhai.

To my fellow members of the party, because…

— Supriya Sule (@supriya_sule) June 10, 2023
Ajit Pawar was also present during the announcement.
#WATCH | Delhi: They have been made the working Presidents so that the election work & Rajya Sabha & Lok Sabha work can be divided. They have been allotted more responsibilities on their shoulders because elections are near. This is for handling the 2024 Lok Sabha election work:… pic.twitter.com/pTCYYmPh3x

— ANI (@ANI) June 10, 2023
Sharad Pawar had tendered his resignation as the party's president last month, only to retract it later. The NCP's committee, on May 5, passed a resolution rejecting his resignation and urged him to continue leading the party he had founded.