RJD issues show cause notice to MLA Sudhakar Singh over remarks against CM Nitish Kumar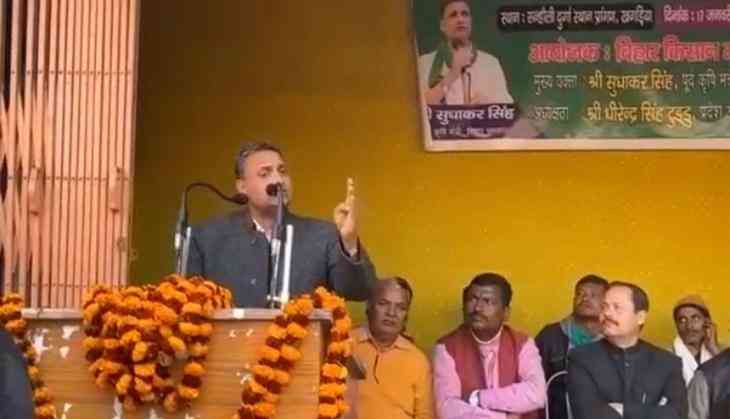 The RJD on Tuesday sent a show cause notice to Bihar MLA Sudhakar Singh for his remarks against Chief Minister Nitish Kumar.
"As per the instructions of the National President, this show cause notice is being issued to you. It has come to their notice that once again you have violated the decorum of coalition rules. It was unanimously passed in the RJD National Convention that only the respected National President of the party or the honourable Deputy Chief Minister Mr Tejashwi Yadav is authorized to talk about the issues of the alliance and the top leadership of the involved parties," said the show cause notice by the National Head General Secretary of the Rashtriya Janata Dal.
The notice further read that Sudhakar Singh's alleged remarks can strengthen the forces against the ruling coalition government in Bihar.
"You have consistently violated this resolution. Your statements continuously strengthen those forces who want to end the advocacy of justice, harmony and equality by trampling on the Constitution. Your objectionable statements are hurting a large section of the country, state and RJD," it said.
The party has further sought an explanation from the Bihar MLA under the Rule-22 of Section-33 of Rashtriya Janata Dal's constitution within 15 days as to why strict disciplinary action should not be taken against him.
Former Agriculture Minister Sudhakar Singh had described Nitish Kumar as "Shikhandi", a character in the Mahabharat.
Singh slammed Nitish over the illicit liquor and alleged that there is a "home delivery" service of the liquor underway in the state.
"Everyone knows that illicit liquor is done by home delivery in Bihar. If this can be done, can't the state government do home delivery of fertilizers to the farmers?" he said while addressing a gathering.
Earlier, Tejashwi Yadav had said on Sudhakar that if someone talks like this while being in the Grand Alliance, it means that he supports the policies of the BJP.
On October 2 last year, Bihar agriculture minister Sudhakar Singh submitted his resignation to the government. Sudhakar resigned over 'injustice' to the farmers of the state.
Taking a dig at Sudhakar Singh's resignation, Bharatiya Janata Party (BJP) leader and former Deputy Chief Minister Sushil Kumar Modi said that the second wicket of the 'Mahagathbandhan' has fallen within two months.
The allusion was to Singh's resignation which came about a month after another RJD minister Kartikeya Singh resigned from the Cabinet.
(ANI)
Also Read: Randeep Singh Surjewala on Law Minister's letter to CJI: Authorities deliberately attacking Judiciary's integrity, independence