'Rahul Gandhi is present-day Mir Jafar', Sambit Patra over Cambridge row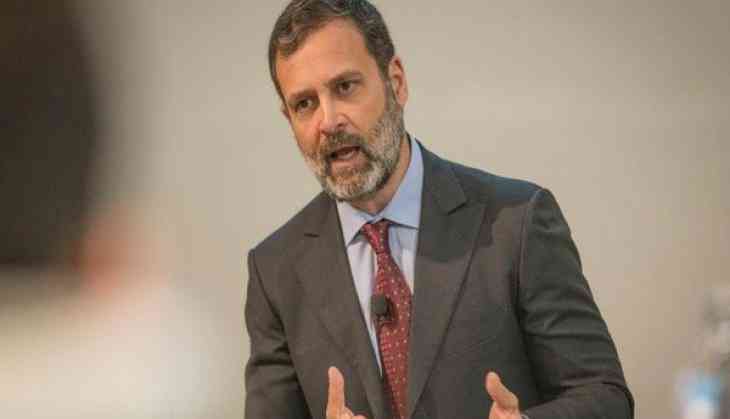 New Delhi: Bharatiya Janata Party (BJP) national spokesperson Sambit Patra on Tuesday hit out at Congress MP Rahul Gandhi and compared him as the present-day Mir Jafar of Indian Polity and said that he has to apologize for his remarks in the UK.
"Rahul Gandhi will have to apologize in Parliament. He always defames the nation. He is the present-day Mir Jafar of Indian Polity, said BJP spokesperson Sambit Patra at a press conference.
"He insulted the country and ask the foreign power to intervene in the country. This is a consistent 'conspiracy' of Congress and Rahul Gandhi. His participation is least in Parliament and he says that no one allows him to speak," added Patra.
Further calling Rahul Gandhi as Mir Jafar, Patra said, "Mir Zafar did the same thing, he gave 24 Parganas to get help from East India Company and now Rahul is doing the same kind of politics." "He is asking for help from foreign countries to become 'Sahzada' in India, Patra added.
Highlighting the participation of Rahul Gandhi in Parliamentary debate, Patra said, "Debate is the soul of democracy but Rahul Gandhi had only participated only six times since 2019. He is not participating in the debate." Further, attacking Gandhi on his remarks of saying 'unfortunately I'm an MP,' Patra said, "Rahul Gandhi doesn't know what to say. He speaks only with the help of Jairam Ramesh. He himself said that 'unfortunately I am an MP".