Prasar Bharati: Is Jawhar Sircar upset because of PMO's interference?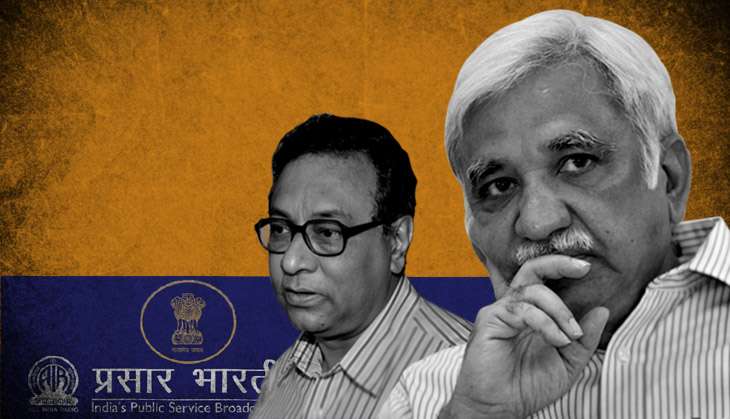 Prasar Bharati CEO Jawhar Sircar may resign soon, according to reports. Although he has hinted to stay on till he finishes some important tasks. Speculations are rife that he may be replaced by Sunil Arora, a former IAS officer from the Rajasthan cadre who served as the secretary in the Ministry of Information and Broadcasting till April this year.
Arora was brought to the Prasar Bharati as an advisor recently much to the anguish of twitterati who questioned his appointment for his name figured in the infamous Radia tapes. It was under investigation by both the CBI and the Income Tax department. Arora, the tapes show was quite friendly with the Radia. But he was not the only one. There were ministers, businessmen, journalists and politicians who figured in those tapes. And no inquiry has pointed to Arora engaging in any illegality.
Interestingly, in 2005, Arora had written to the then Cabinet Secretary BK Chaturvedi, against then civil aviation minister Praful Patel claiming that the board had been overruled in key decisions pertaining to the purchase of aircraft. Arora, who has served as the CMD of the national carrier, is often credited for his exceptional term. This is also why some people are wondering why an aviation expert is being brought in to head the Prasar Bharati.
More so, his equation with Patel, ensured that he could not stay in Delhi and was repatriated to Rajasthan his home cadre. He could only come back to Delhi in 2014, in the newly formed Ministry of Skill Development.
Since Narendra Modi became the Prime Minister in May 2014, Prasar Bharati, which controls both the Doordarshan and All India Radio. PM Modi has used the All India Radio for his occasional 'Mann Ki Baat' unlike previous Prime Ministers.
Sircar, who was appointed by the previous Manmohan Singh government has often claimed of too much interference by the Ministry of Information and Broadcasting and the Prime Ministers Office. And the fact that Sircar is talking of resigning before his term ends in February 2017, and the way Ministry of Information and Broadcasting has not denied reports that Arora may be the next CEO suggests that both are frustrated with each other. Moreover, the fact that he stayed on even after 2014, when the government changed, could also be because the procedure to impeach the CEO is difficult, akin to impeachment, and involves approval from various quarters. "
A former senior functionary of Prasar Bharati points out that the Act which governs the functioning of Prasar Bharati is heavily skewed in favour of the Ministry of Information and Broadcasting and till the time it changes it is impossible to imagine that there will be no interference from the ministry or the PMO.
Former colleagues point out that when Sircar came in, he had all kinds of grand ideas about bringing about changes in how the Doordarshan and All India Radio function. However, according to them, Sircar didn't like to seek advice from his colleagues or the board, or talk to them about his plans.