Opposition parties demand judicial probe into SIMI encounter, BJP miffed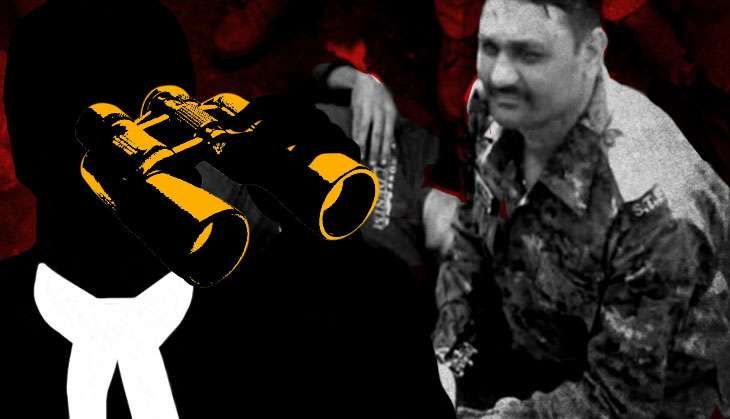 The Bharatiya Janata Party and Opposition parties have locked horns over a police encounter involving escaped prisoners near Bhopal.
The controversy is over Madhya Pradesh police gunning down eight members of the Students' Islamic Movement of India (SIMI), who made a daring escape from the Bhopal Central Jail.
While Opposition parties are demanding a judicial probe into the entire incident, the BJP has accused the Opposition of batting for SIMI terrorists.
Opposition parties, including the Congress, NCP, RJD, CPI(M), JD(U) and AIMIM, among others, are seeking a Supreme Court-monitored judicial inquiry, after raising doubts about the veracity of the police's version of the encounter.
Judicial probe a must
Speaking to Catch, NCP leader and senior lawyer Majeed Memon pointed out that the statements of the Madhya Pradesh Home Minister and the Inspector General of Prisons were 'contradictory'. He questioned how not even a single policeman was injured in the encounter if both parties indulged in gunfire as claimed.
"It is strange that these men were escaping together holding hands. And not one policeman was injured during the encounter. These facts create tremendous doubt. It is a well-known fact that if the police wants to kill some people, they create these fake encounters. In these circumstance, the possibility of these men being taken from prison to a secluded spot and eliminated cannot be ruled out," he added.
Memon said an independent judicial probe was a must, considering the encounter seemed fake. "Those who had fled may not deserve mercy, and the courts would have penalised them for escaping, but here the law has taken a backseat and given way to executive excesses," he said.
He went on to add that it should also be probed whether these individuals were shot in the leg, because the intent should not be to kill but cause injury.
KC Tyagi of the Janata Dal (United), too, raised similar questions, and claimed the circumstances that led to the encounter raised enough suspicions. "Why did they escape together, giving the police an opportunity to kill all of them? This just does not make sense," he said.
Tyagi said that being a human rights activist, he had come across several fake encounters wherein innocents had been killed, especially in Naxal-dominated areas.
Tyagi said: "The police is known for staging fake encounters for praise, which often leads to promotions. If such an incident would have happened in Bihar, the BJP would have asked for Nitish Kumar's resignation. If it would have happened in Delhi, Arvind Kejriwal would have been crucified."
Seeking a judicial inquiry, the JD(U) leader said that a Supreme Court judge should investigate the sequence of events, and how these individuals managed to escape from such a high security prison. Tyagi said that ever since the news of the jail break was reported, he began suspecting that something was wrong. "How could they escape so easily, and then get killed so easily?"
Manoj Jha, Rashtriya Janata Dal spokesperson, said there is more to the encounter than meets the eye, and questioned the lapses that led to these men fleeing. "I think this needs serious investigation before it is swept under the cover of jingoistic politics. However, this is a genuine Gujarat model of fake encounters, that is now slowly spreading to other parts of the country," Jha said.
Earlier, Congress general secretary and former Madhya Pradesh Chief Minister Digvijaya Singh suggested there was a larger conspiracy at play, considering the repeated instances of prisoners escaping from jail.
"It is a serious issue. First SIMI activists fled the Khandwa Jail. Now they have fled from Bhopal jail. I have been reiterating that RSS activists and other similar organisations are behind the anti-Muslim riots in the country. It should be probed whether there is someone behind this or not," he told the media.
Even senior Congress leader from Madhya Pradesh, Kamal Nath, reiterated the demands made by other political parties in seeking a judicial probe, and said no information would be available since all the prisoners died. "There should be a judicial probe to know how they escaped," he claimed.
Delhi Chief Minister Arvind Kejriwal, too, joined the chorus in seeking an SC-monitored judicial inquiry into this 'very serious' incident. Asaduddin Owaisi, president of the All India Majlis-e-Ittehadul Muslimeen, also sought a Supreme Court-monitored inquiry, and questioned police's version of the encounter.
Owaisi said: "The manner in which the eight terrorists escaped, the manner in which they were killed and the manner in which the knives were seized from them: all this raises some questions. I demand a Supreme Court-monitored probe, which could bring out the facts behind the encounter."
Even CPI (M) leader Brinda Karat demanded a high level inquiry monitored by the MP High Court to bring out the truth.
BJP's counterclaims
Meanwhile, the BJP has blamed Opposition parties for indulging in vote bank politics, and gone on to defend the police action.
"Why is the Opposition questioning the encounter?" BJP spokesperson GVL Narasimha Rao asked.
Accusing the Congress of defending terrorists, Narasimha said the grand old party is batting for SIMI terrorists, just as it did for LeT terrorists in the past.
He went on to add: "I don't know why Congress wants to speak up for such individuals. Politicising the encounter is certainly not a done thing. But the Congress party has done this for a long time. Looking at the way Congress is politicising the encounter, and that too concerning the particular group or organisation, is a matter of concern. The Congress seems to raise concern only when LeT terrorists and when SIMI activists who are convicted and involved in jailbreak are killed. The Congress party springing to their defence raises curiosity."
Edited by Shreyas Sharma
More in Catch
SIMI encounter: Did MP police kill 8 undertrials armed with just utensils?
8 SIMI activists killed in MP: An encounter or cold-blooded murder?
SIMI shooting: Here's India's track record when it comes to fake encounters