NRC row: Assam police allegedly manhandle Trinamool MPs in Silchar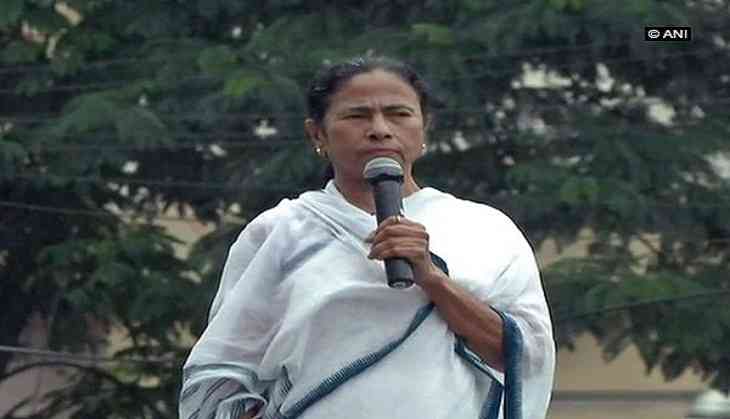 The stand-off between the All India Trinamool Congress and the BJP over the National Register of Citizens intensified on Thursday, with the Assam Police preventing an eight-member AITC team from entering Silchar.
The ream comprising eight Trinamool MPs – Sukhendu Sekhar Roy, Kakoli Ghosh Dastidar, Ratna Dey Nag, Firhad Hakim, Mahua Moitra, Nadimul Haque, Mamata Bala Thakur and Arpita Ghosh had gone to assess the ground situation at Assam in the wake of publication of draft NRC list. They were supposed to attend a citizens convention in Silchar and visit Naogaon and Guwahati .
They were were stopped at the Silchar airport and prevented from entering the city by the police.
The AITC MPs have alleged that they were manhandled by the police. The MPs said that they would conduct a sit-in demonstration at the airport itself if they were prevented from entering the city.
Recounting what happened, Kakoli Ghosh Dastidar said "As soon as we reached the arrival lounge of the Silchar airport, we faced confrontation from the police. We were stranded in Sichar airport for three hours. The female police manhandled some of our colleagues like Mahua Moitra, Ratna Dey Nag and Mamata Bala Thakur and another policeman also hit Sukhendu Sekhar Ray. He was roughed up by the police. He suffers from heart problems".
Chief Minister Mamata Banerjee condemned the incident and said "If nothing is wrong in Assam then why has Section 144 has been imposed? The police took this action despite Union Home Minister Rajnath Singh's assurance that it was fine for our MPs to visit the area....Even our women MPs were manhabdled".
Ghosh Dastidar said that the police even snatched their mobile phones.
"The BJP government is doing this for vote bank politics. When there were communal tensions in Asansol a few months back, our government allowed three of their national senior leaders to visit," she reminded.
The AITC MPs said that as Section 144 had been imposed in the area, they had said that they would travel in groups of two. But despite this the police attacked them.

"Assam Police personnel roughed up our party's chief whip in the Rajya Sabha, Sukhendu Sekhar Ray. They claimed that a 'super emergency' was on," said AITC MP Derek O Brien.
The BJP has accused the AITC of trying to create trouble in Assam.
BJP national secretary Rahul Sinha said, "Who asked the Trinamool MPs to visit Silchar now? If they try to create unrest, the Assam government will take appropriate action. The police will do their job".
The Assam Police has registered a case against Mamata Banerjee for allegedly "trying to incite violence" in the state.