No AIADMK merger yet after OPS group leaders resist EPS offer
S Murari
| Updated on: 18 August 2017, 23:33 IST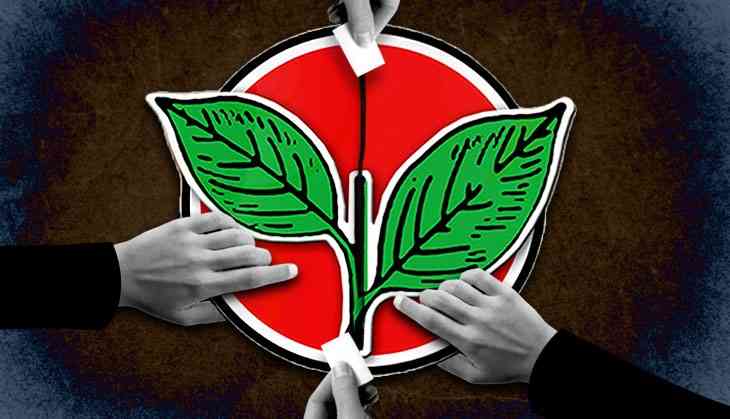 No merger today – that was the terse message that was conveyed to the media by Kovai Satya, the spokesperson for the O Panneerselvam faction of the AIADMK.
It brought to an end a day that saw hectic parleys and heightened expectations that the merger would be announced on Friday.
Speculation had begun when former Chief Minister J Jayalalithaa's tomb was spruced up, in anticipation of the faction leaders meeting there, and a press conference was announced for Friday evening. The route to Marina Beach, where the tomb is situated, was cleared, and cadres were present in numbers since early evening.
But it all came to nothing, and the reason was stiff resistance from senior leaders of the OPS group.
OPS aides' demands
Leaders like former minister KP Munuswamy and MPs Manoj Pandian and Mitrayan told Panneerselvam that he needed not merge in a hurry with their rival group, headed by Chief Minister Edappadi K Palaniswami, because the threat posed by deposed deputy general secretary TTV Dinakaran was to the government.
These leaders, who are bargaining for plum positions post-merger, also told Panneerselvam that because he had served as Chief Minister twice before – during Jayalalitha's tenure and again after her death – there was no need for him to accept the post of Deputy Chief Minister offered by Palaniswami. EPS had come to power with the support of 122 MLAs, whom party general secretary VK Sasikala had sequestered in a resort before he sought the confidence vote last February.
The party split only after Panneerselvam was forced out of office by Sasikala on 4 February. Three days later, he went to Jayalalitha's tomb and announced his revolt.
It was expected that OPS and EPS would meet at the same tomb, shake hands and bring the two groups together. But the handshake never arrived, as parleys at Panneerselvam's house dragged on for nearly four hours.
Panneerselvam, who had agreed to a merger after he met Prime Minister Narendra Modi in New Delhi earlier this week, had not bargained for this kind of resistance from his senior colleagues.
The last straw
Palaniswami was also closeted with his senior ministers like KA Sengottayan, Dindigul Srinivasan and others, but lost hope as the day wore on.
The last straw was said to be a request from Panneerselvam for a written assurance on the promises made like Deputy Chief Minister's chair for him and plum portfolios for senior colleagues K Pandiarajan and Semmalai.
Palaniswami is believed to have conveyed to him that the finer details could be worked out as Friday was Sasikala's birthday, and a merger would strong a signal to her who is in Bengaluru jail.
Palaniswami also offered to entrust the party to Panneerselvam, by making him head of the seven-man steering committee of the united party, with three other members each drawn from both camps.
Conclusions to be drawn
Friday's developments showed that a forced AIADMK union will not last.
Dinakaran seems to have carried the day. He had earlier said after meeting Sasikala in jail that his supporters are in a 'sleeper cell', meaning that he could topple this government whenever he wanted.
The rain that led to the dispersing of cadres assembled at Marina Beach was emblematic – it showed that the merger of the OPS and EPS factions would have to wait for the proverbial sunny day.