#NKLetterToModi: Nitish makes it Bihar's pride versus Modi's prejudice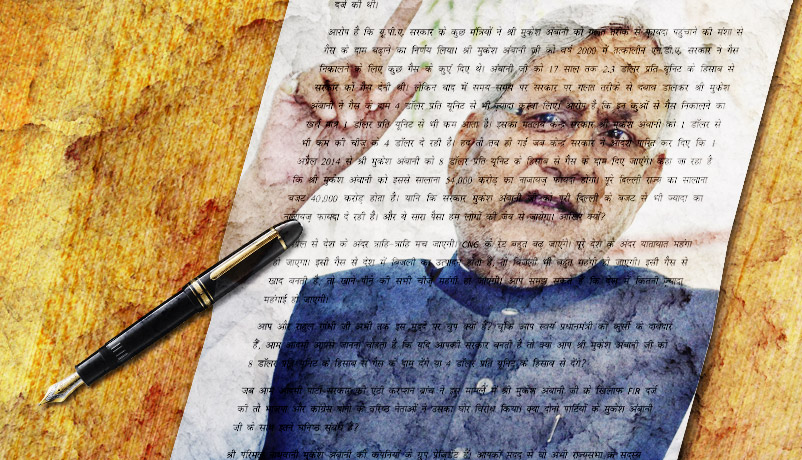 Letter war
In an open letter Nitish Kumar writes that Narendra Modi has insulted Bihar by attacking his DNA
During a twitter chat, he invoked Bihar\'s asmita (pride) and accused Modi of being prejudiced against the state
Top NDA leaders have replied to Nitish with another open letter. Nitish is not Bihar, they write
BJP MP Shatrughan Sinha supported Nitish and hailed him as Bihar\'s guardian
Tactics
Nitish is taking a leaf out of Modi\'s book. As Gujarat CM, Modi invoked Gujarati asmita and attacked the Delhi Sultanate
Even Arvind Kejriwal turned the tables against BJP after the party said he belong to an \'upadravi (anarchist) gotra\'
Invoking Bihari pride helps Nitish deflect criticism of his alliance with Lalu Prasad
Nitish Kumar is giving Narendra Modi a taste of his own medicine. As the chief minister of Gujarat, Modi played the Gujarati asmita card to the hilt. Now ruling the Centre, he is the 'Delhi Sultanate' against whom regional chieftains are asserting their pride.
Modi versus Bihar
In an open letter to the prime minister, Nitish has said that his 'DNA' remark was an insult to the people of Bihar.
"..a comment was made by you about my DNA...Your words have been taken as an insult by a large section of the people of the state and beyond," he wrote, adding that the comment is unbecoming of the office Modi holds.
"I wonder how come the gravity of such statements repeatedly misses your alert conscience," Nitish wrote, taking a dig at Modi.
He has demanded that Modi retract his comment before his next visit to Bihar.
"It is not an election issue. It is a question of Bihari asmita." Nitish said, addressing a Twitter chat with journalists later in the day.
Nitish further alleged, in his letter and in the twitter chat, that both Modi and the BJP hold a prejudice against the people of Bihar.
The strategy is clear - Nitish is trying to make the Assembly election into a battle for Bihari pride, projecting Modi as the primary antagonist.
"I am a son of Bihar. My DNA is similar as that of the people of Bihar....these statements have disrespected the lineage of our people and have denigrated the great legacy of the state," he wrote.
He further stated that Bihar has been the cradle of civilisation and has given birth to some of the greatest icons in history.
Shotgun's cover fire
Nitish did a Modi in yet another way - by appropriating a BJP leader Shatrughan Sinha.
When he was asked during the twitter chat about whether he would like Sinha to join Janata Dal (United), Nitish replied "Irrespective of which party he belongs to, he is indeed the pride of Bihar.
Sinha promptly repaid the compliment by saying "Nitish is the guardian of Bihar, the leader of Bihar. If Bihari babu (Sinha) doesn't praise him, who will?"
Modi-fied Nitish
The Bihar chief minister's publicity campaign is being handled by the same team - headed by Prashant Kishore - that managed Modi's brand during the 2014 Lok Sabha election. This could be one of the reasons why Nitish's political branding follows that of Modi.
In his letter, Nitish showcased his humble, nationalist background in the manner Modi did in the run-up to the Lok Sabha elections.
NDA is rattled. Why else would its top leaders like Manjhi, Paswan and Sushil Modi respond to Nitish's letter?
"Modiji, as you know, my father was a freedom fighter and my mother an ordinary housewife. I grew up in a humble household in rural Bihar," he wrote.
Nitish added that in 40 years of public life, he has tried to work for the betterment of people following the ideals of Gandhi, Lohia and JP.
Tips from Kejriwal
But Modi isn't the only leader whose strategies Nitish is adopting. One sees glimpses of Delhi chief minister and Aam Aadmi Party supremo Arvind Kejriwal as well.
Nitish's umbrage at Modi's DNA remark isn't very different from what Kejriwal did during the Delhi election campaign. During the campaign, BJP released an advertisement saying that Kejriwal had an 'upadravi (anarchist) gotra'.
The wily AAP chief turned the tables on the BJP by saying that the ad was an insult to the Aggarwal community, to which he belongs.
The Lalu factor
It is possible that the Bihar chief minister is using the Bihari asmita card to deflect the criticism of his alliance with Lalu Prasad's RJD. Being a trenchant critic of the Lalu's 'jungle raj', Nitish is finding it difficult to defend his decision to join hands with his erstwhile enemy.
The war cry of Bihari pride dovetails well with the narrative of the two chieftains coming together to take on Modi and Amit Shah's mighty election machinery.
However during the twitter chat, Nitish did have to face a few uncomfortable questions on his alliance with Lalu. One journalist asked him that if RJD gets more seats than JD(U), will the chief minister be from that party. Nitish's cryptic reply ended up saying a lot. "Don't worry the future of Bihar is safe," he said, almost hinting that an RJD CM would be dangerous for the state.
The NDA's counter-punch
The Bihar chief minister's attack appears to have rattled his opponents. Five of the NDA's most senior leaders - Ram Vilas Paswan, Jitan Ram Manjhi, Upendra Kushwaha, Sushil Modi, CP Thakur - issued a detailed response to Nitish in an 'open letter to the people of Bihar' .
They have written, "'Bihar is not Nitish Kumar and Nitish Kumar is not Bihar....his letter is a perfect illustration of how greed for power compels an individual to do anything, even trample over the history of a wonderful state like Bihar".
They accused Nitish of mischievously misrepresenting Modi's DNA remark and demanded that he apologise for distorting the PM's words.
"The ABCD of Nitish Kumar's politics is Arrogance, Betrayal, Conspiracy and Deceit," they wrote.