Netaji's birth anniversary: TMC, BJP wrangle over Bose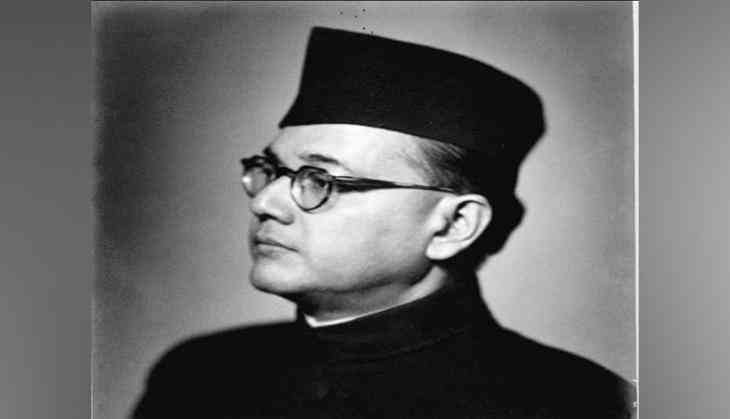 Netaji Subhash Chandra Bose.
The Trinamool and the BJP have been at loggerheads for the last few years in West Bengal politics over Netaji Subhash Chandra Bose, while the TMC has always praised Netaji's contribution to India's freedom struggle, the BJP has also used the nationalist leader's name to strengthen its roots in the state.
Like every year, Mamata Banerjee will garland Netaji's statue on his 126th birth anniversary today, and different programs will be organized by the party on the occasion.
The BJP is also celebrating Netaji's birthday. But this time there is something different too, the Rashtriya Swayamsevak Sangh (RSS) chief Mohan Bhagwat has come to Kolkata to celebrate Netaji's birth anniversary in a grand manner.
Now, the question is whether the Sangh chief's celebration of Netaji's birth anniversary in the land of Bengal is indicating a change in the political equations here.
On Monday, Bhagwat will address the Sangh program where he can give an important message on sensitive issues like amended citizenship law. Preparations for the meeting are going on in full swing.
According to the RSS sources, Bhagwat will talk about Netaji's ideology, vision, and how he fought for the freedom of the country. Thousands of volunteers from across the state will participate in the program.
The TMC has termed the RSS' celebration an "attempt to increase their penetration in Bengal,"
"Celebrating Netaji's birthday like this by the RSS is nothing but an attempt to use it politically to increase their penetration in Bengal. Netaji never liked the ideology of the Sangh, nor has the RSS been able to adopt Netaji's ideology to date. Everyone knows about that incident when Savarkar expressed his desire to meet Netaji in the jail, then Netaji flatly refused," Trinamool spokesperson Jai Prakash Majumdar said.
While TMC MP Santanu Sen said everybody should pay respect to Netaji and everybody has the right to celebrate his birthday but "politics done in the name of Netaji is not acceptable."
"Don't forget his (Netaji's) daughter already said that the ideology of Netaji and RSS is totally different," Sen claimed.
Kolkata Mayor Firhad Hakim has also put his signature in the heritage diary, signed by Netaji Subhash Chandra Bose 91 years ago during his mayorship. This diary is still kept safe in Ranaghat.
While, another cabinet minister of the Mamata Government, Arup Biswas will celebrate Netaji's birthday on Monday in a grand manner in North Bengal.
(ANI)
Also Read: CM Bommai on LoP Siddaramaiah's comparison of PM Modi with Hitler: Cheap...not part of Karnataka's politics