Modi cabinet reshuffle: 7 reasons Javadekar has been promoted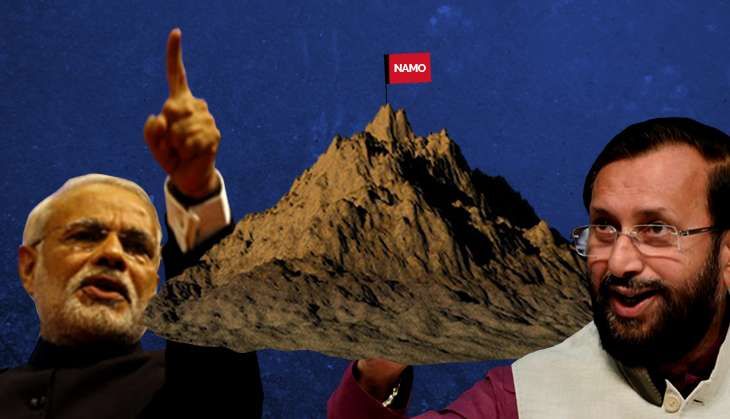 Prakash Javadekar, environment minister, was promoted to Cabinet rank today. While it remains to be seen if he will continue in the Ministry, here are seven reasons why Modi would have liked Javadekar's stint as the green minister.
Javadekar seems to have carried out Modi's mandate on environment without running into much legal trouble.
Also read: Javadekar's chopper ride to 'review' forests: a waste of public money
1.Paris Agreement: At the UN climate conference in Paris last December, Javadekar successfully carried out Modi's mandate of not giving in to developed nations' agenda that India should carry an equal burden in cutting carbon emissions. At the same time, India did not look like a naysayer or a roadblock (like it had at Copenhagen in 2009). Javadekar continues to attend post-Paris climate meets, including one just Monday.
2. At a time when legislation has been a roadblock, Javadekar managed to get Compensatory Afforestation Bill passed in the Lok Sabha. This will unlock some Rs 42,000 crore worth of funds for planting trees. UPA-I had tried and failed at getting this bill passed. (The Bill is, however, stalled in Rajya Sabha by former environment minister Jairam Ramesh's amendments)
3. Javadekar has introduced several amendments to two rules that were the biggest impediments to industries - Environment Impact Assessment notification and the Coastal Regulatory Zone notification. Javadekar managed to get these amended to accommodate a variety of requests - from having the Shivaji memorial statue off the Mumbai coast, to removing the need for holding public hearings for a variety of projects including roads in border states - and without attracting any significant litigation.
Also read: Jairam's CAMPA bill change is unnecessary. We aren't diluting forest rights: Javadekar
4. He has also devolved many of the environmental approvals to states. These fit into Modi's cooperative federalism but also reduce the time taken to get these approvals. As he claims, they've come down from 600 days to 190 days, and he plans to bring them down to 100 days. Big positive for industry.
5. Under Javadekar, the ministry has given approval for conducting field trials for a large number of genetically modified crops. This hadn't happened in prior governments - Jairam Ramesh had in fact placed an indefinite moratorium on testing Bt Brinjal. In contrast, Javadekar's ministry is close to getting GM Mustard approved for commercial cultivation.
6. Art of Living's World Culture Festival, held in March, was inaugurated by Modi. Ideally the environment ministry should have stopped the festival using powers under Environment Protection Act. Despite turning a blind eye, Javadekar ensured that the ministry wasn't blamed for letting the festival take place.
7. Javadekar weathered all kinds of legal problems - the Supreme Court rapped his ministry for weakening the National Board of Wildlife, so his ministry found a loophole to satisfy both the law and its own needs. They got rapped twice by the Central Information Commission for withholding public information, but the ministry has managed to get its way.
Also read: CIC asks Javadekar to release 'suppressed' coastal zone report