Lok Sabha Election 2019: Sharad Pawar to not contest 2019 Lok Sabha polls, confirms NCP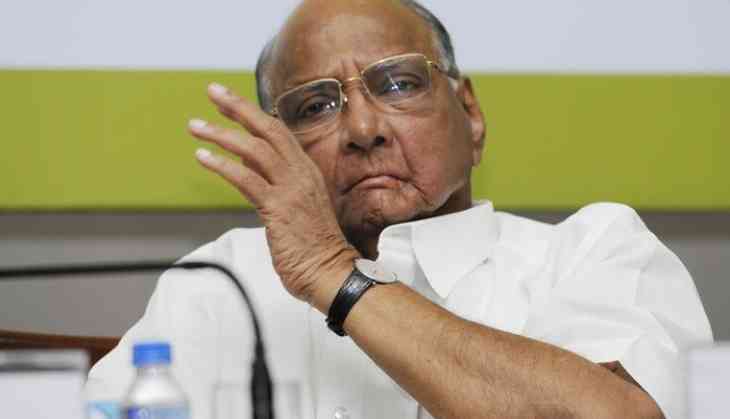 As the speculations grew that the Sharad Pawar will contest the 2019 Lok Sabha elections from Pune, Ajit Pawar while addressing the media rested all the guesses.
He said "Sharad Pawar remains our supreme leader. He is 78 years old now and he feels that he shouldn't contest in Lok Sabha polls. Some party workers in Pune had requested him to contest in the polls but he told them clearly that he won't contest any election and his name should not be proposed from any seat. He has also asked party workers about the name of any other candidate that they may have in mind."
Sharad Pawar, the former Union Minister, is currently holding a two day meeting with party leaders at the party's state unit office, to plan and discuss about the probable candidates for the Lok Sabha polls scheduled for next year.
Pawar has been in active politics since last six decades and has played some important and significant role in Indian politics which includes a four times Chief Minister of Maharashtra, was the Defence Minister in then PM PV Narasimha Rao government and Agricultural Minister in PM Dr. Manmohan Singh government.
Earlier, Pawar was a part of the Congress and a towering figure in the state of Maharashtra but later formed his own outfit named Nationalist Congress Party (NCP) over the foreign nationalist issue of Sonia Gandhi.
NCP will be playing a majority role in the 2019 Lok Sabha election and the Maharashtra state assembly election where BJP, ShivSena, MNS and Congress will be contending a tough fight.
Also read: PM Narendra Modi didn't even shed crocodile tears for Muslims: NCP leader and MP Majeed