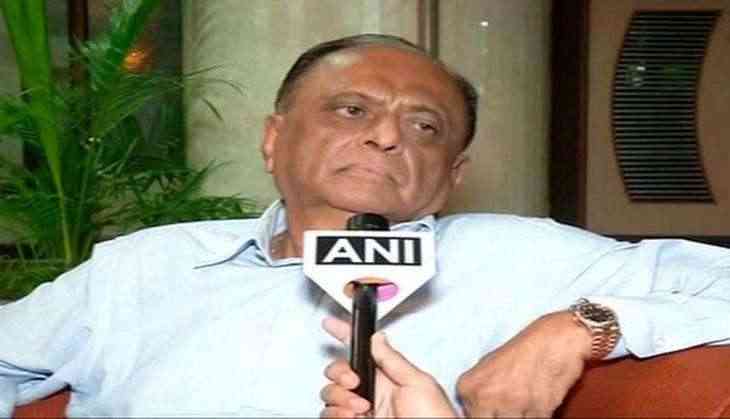 Responding to Union Minister Smriti Irani's remarks on Congress president Rahul Gandhi's participation in the Narmada Puja in Madhya Pradesh, Nationalist Congress Party (NCP) leader and Member of Parliament (MP) Majeed Memon said Irani is "sailing in the same boat" as Prime Minister Narendra Modi, who did not shed even "crocodile tears" for Muslims before his Indore visit to observe Ashura, the annual commemoration of Imam Hussain's martyrdom.
On Friday, Irani, in an interview with ANI, took a jibe at Gandhi for performing aarti and participating in the Narmada Puja in Morena during his visit to poll-bound Madhya Pradesh.

"For Gandhi to say that he is afraid of Hindu terror, for Gandhi and his party to give an affidavit in a court of law saying that Ram did not ever exist, today for him to do 'aartis' and 'Ram Naam japna' in itself is a victory of BJP. From half-baked truths and lies, Rahul Gandhi today has to go for his political salvation into temples. This exercise by him is an attempt to hoodwink people into believing he can be acceptable amongst a majority community that he treated with disdain over years," she said.
However, Menon told ANI: "This type of a criticism by Smriti Irani doesn't suit her. She is also sailing in the same boat. What is the conduct of her leader in whose name these people are just trying to attract votes? Your leader, Prime Minister Narendra Modi is also following the same line."
"Right from 2014 till recently he was feeling awkward to even wear a skull cap. He never embraced Muslims. He never thought of them when scores of Muslims were lynched in different parts of BJP-led states. He never bothered to go to their houses and show sympathy. He didn't even shed crocodile tears. But suddenly now he goes to Indore and meets Bohras and bows down to them. What is that? Is that not a gimmick? That is also a political game," he added.
Memon went on to say that in politics, "all the leaders irrespective of their political parties try to approach every section of the society." He added, "Rahul has done the same. There is nothing strange in that."
Meanwhile, Congress leader Tom Vadakkan claimed that Irani has only one role, which is, to criticise the Congress president.
"It's a standard operating procedure of this concerned minister (Irani) to speak the kind of language to draw attention. Her contribution to her ministry is well known and she has only one role - criticise Rahul Gandhi. I wish she had the 'Aastha' and faith in any one religion except as an opportunist, who all the time is bent upon trying to defame Rahul Gandhi. The people, whom she hopes and depends upon, to vote for her will turn their back at the appropriate moment," he said.
Vadakkan continued, "We have faith in the almighty and a telling lesson would be taught to this lady, who has lost all elections and has won on the basis of nomination. She is not going to win any election in this country wherever she contests."
Resonating similar sentiments, senior leader Sharad Yadav said, "The Constitution of India is for the 125 crore people of this country. Whatever they (BJP leaders) are saying is because they don't want to work - no jobs, no business. The Indian government has taken 11 lakh crore rupees from the pockets of citizens via demonetisation and Goods and Services Tax (GST). Now, when the economy has been completely demolished, they only have these things to do. Religion has nothing to do with politics.
-ANI