Kapil Mishra's outburst against Mehbooba exposes dangerous tendencies
Catch Team
| Updated on: 10 February 2017, 1:46 IST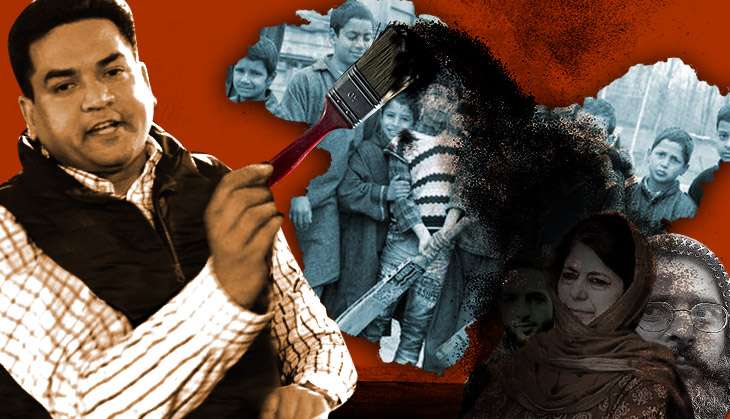 Delhi Tourism Minister Kapil Mishra's recent outburst against Jammu and Kashmir Chief Minister Mehbooba Mufti is problematic on several fronts. This was neither the stage nor the occasion for such a confrontation between a minister of a state and the chief minister of another state.
The manner in which Mishra chose to attack Mehbooba was also not what an ideal public leader will adopt and the issue, as articulated by Mishra, also demands a critical assessment.
The event was the launch of a tourism fair in the national capital and the AAP minister got livid after Union Tourism Minister Mahesh Sharma announced a Rs 500-crore package for Kashmir.
"Kashmir is our pride... but at the same time, terrorists are treated like tourists in Kashmir," Mishra said, beginning his tirade against Mehbooba as well as, remarkably, the people of Kashmir.
"How can tourism and terrorism go hand in hand," he went on to say, desperately trying to connected his rant to the event. The thrust of his attack was on Mehbooba, accusing her of sheltering and sympathising with terrorists.
Direct questions to Mehbooba Mufti. She is not answering. क्या भाजपा जवाब देगी? चुप्पी मतलब देश को धोखाhttps://t.co/cguHH6VUl1

— Kapil Mishra (@KapilMishraAAP) October 4, 2016
Mehbooba has been 'wrong' but then...
While Mufti's conduct during the past three months of turmoil in the valley has been far from perfect, the target of Mishra's statements is misplaced and deeply insensitive to the entire populace of Kashmir.
He even tried to instigate the audience by asking whether the terrorists involved in the Baramulla attack on 2 October could have escaped without help from Kashmiris.
"Someone must have housed them, given shelter to them, hidden them," he accused, adding "They (Kashmiris) are citizens of this country. Who should we fight - our own people or outsiders?"
Here's what went terribly wrong...
What Mishra eventually did was that he painted all Kashmiris in the same colour, broadening the 'sympathiser' allegation and levelling it against all Kashmiris.
He also did not bother to spare even a minute to the context behind the situation in the state. He shed no tears for the 90 people who were killed in police action and the over 10,000 who were left grievously injured by pellet guns.
He did not talk about the poverty in Kashmir, the unemployment, the corruption and the failure of successive state and central governments in convincing Kashmiris that the Indian state cares for them.
... but that did not stop Mishra
Mishra did not just stop at the Baramullah incident. He mentioned Burhan Wani as well as Afzal Guru and asked Mufti to spell out her stand on whether she considered them terrorists or not.
"On 25 November, 2015, the Pakistan flag was hoisted at the house of Mufti," he alleged, further asking, "We can fight terrorists and Pakistanis, but how can we fight people giving shelter to them?"
This enumeration of hyper-nationalist issues one after the other and ignoring the inherent complexities was such a right-wing strategy that one could have mistaken Mishra for a BJP or an RSS leader!
This confusion would have further deepened after hearing what Mishra later told reporters, "I asked perfectly valid questions. Even (RSS chief) Mohan Bhagwat would second them," he said.
Since when did AAP start needing the approval of the RSS chief?
And the JNU angle
While talking about Guru, Mishra also introduced in the discourse the unfortunate incidents that broke out at JNU earlier this year.
Asking Mehbooba about her opinion on the JNU students behind the event in which 'anti-national' slogans were allegedly raised, Mishra claimed that Mehbooba forced the BJP to "let the JNU students go unpunished".
Calling PDP, "a party that supports terrorists", Mishra confirmed, possibly for the first time, that AAP wanted the JNU students to be punished for merely raising slogans.
AAP is yet to contest elections in Kashmir and has therefore not clearly spelt out its position on the Kashmir issue, but Mishra's statements are telling.
AAP's right-wing credentials are becoming increasingly apparent as time passes. The party's Delhi unit also organised a public protest outside the Pakistan High Commission the same day.
सर्जिकल स्ट्राइक पर पाकिस्तान के झूठे प्रचार के ख़िलाफ़ AAP ने किया पाक उच्चायोग पर प्रदर्शन @AamAadmiParty @dilipkpandey pic.twitter.com/zMNeChTfNh

— Parvez Sultan (@theparvezsultan) October 4, 2016
By positioning itself as a Pakistan hai hai-brigade, AAP is aligning itself with the traditional right-wing, but more problematic than that is the party's position on Kashmir.
Does AAP too believe that Kashmir is only about the land and not the people who live there?
Edited by Jhinuk Sen
Also read: Wondering why some JNU students protested for Afzal Guru? Here's your answer
Also read: Uri attack: Why Narendra Modi is afraid to take the Opposition along
Also read: Burhan Wani in life and death: an icon for Kashmir's Gen Next?