'Intolerant...' KCR hits out at Centre for banning BBC Documentary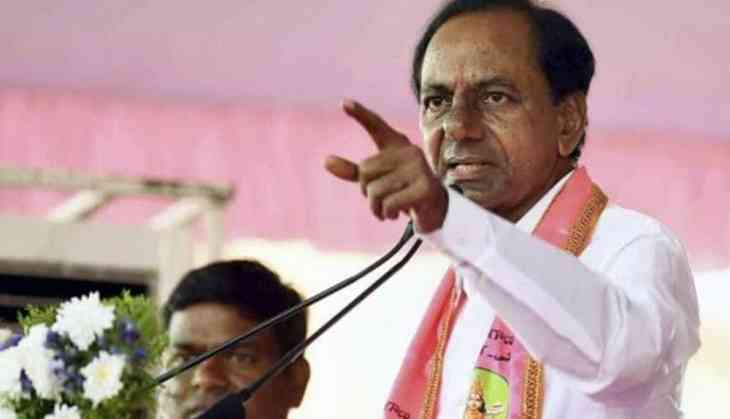 Telangana Chief Minister K Chandrashekhar Rao.
Describing the government's move to impose restrictions on BBC Documentary on Prime Minister Narendra Modi as one "reeking of intolerance", Telangana Chief Minister K Chandrashekhar Rao came down heavily on the BJP-led government and questioned, "how will such actions bring good name to the country."
KCR questioned, "What will the world think about us? Such intolerance. Is this democracy? How can they do this," he said in the assembly on Sunday.
He said, "BBC is a famous English channel worldwide. Based on the incidents in Godhra, Gujarat, they have made a documentary. It was banned."
While referring to a case filed by a BJP advocate, Ashwini Upadhyay to ban BBC in India, KCR questioned, Why this arrogance? Is BBC some local media outlet to be afraid of Enforcement Directorate or PM Modi?"
"Where is their arrogance going? What good will it bring to our country?"KCR questioned.
KCR appealed to "lovers of democracy and people who wish for the development of the society to think through this".
Without mentioning any incident or naming anyone, KCR said, "when running such a big country and government, there may be a slip. We should accept it. Say sorry".
"Unlike it, BJP banned the BBC documentary. It shows whoever is against or speaks against the party, they ban him, or put them in jail".
"What are these words? Is this democracy? This is not correct, "KCR questioned.
Meanwhile, the Supreme Court on Friday dismissed a PIL seeking a complete ban on the British Broadcasting Corporation (BBC) and BBC India from operating from Indian territory in the wake of airing the documentary titled, 'India: The Modi Question' relating to the 2002 Gujarat riots.
UK's BBC two-part series attacking PM Modi's tenure as Gujarat Chief Minister during the Gujarat riots of 2002 sparked outrage and was removed from select platforms.
The Centre, on January 21, issued directions for blocking multiple YouTube videos and Twitter posts sharing links to the controversial BBC documentary.
(ANI)
Also Read: G20 members working together to bring collective SOP on crypto: FM Sitharaman