First high-profile abduction after Bihar polls: Is jungle-raj back?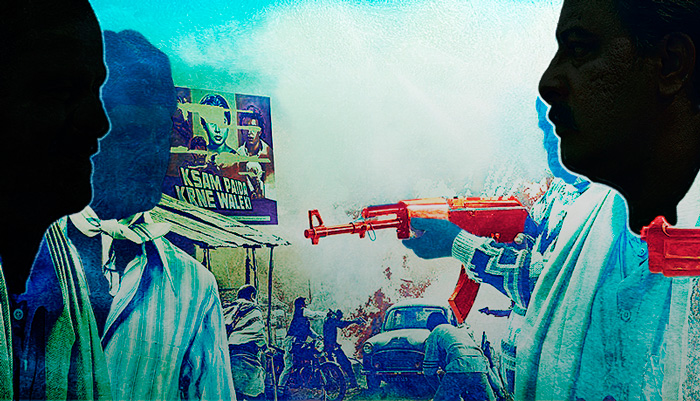 The abduction
Siwan businessman Harishankar Singh was abducted on 15 November
The police have made no progress so far, despite sincere attempts
The politics
The BJP is now alleging that this marks the return of jungle raj in Bihar
The Mahagathbandhan has rejected such charges
More in the story
What steps are the police taking?
Is it fair to blame Nitish?
Kidnappings have a special place among all crimes that rattle the people of Bihar. They bring back memories of an era of despair that thrived nearly throughout the 1990s. Kidnapping had become like an industry in the state. According to a report, an average of nearly 300 kidnapping for ransom cases were reported every year.
Also read - Here's why Lalu-Rabri era is known as jungle-raj in Bihar
Since the state government in this period was led by RJD supremo Lalu Prasad and then his wife Rabri Devi, their reign came to be associated with mal-governance. This also earned their tenure the ignominious tag of 'jungle-raj'. Ironically, this is believed to have been given for the first time by Chief Minister Nitish Kumar, who has just come to power with their help.
It was this negative distinction that the BJP and Prime Minister Narendra Modi picked up to try to scare the Bihari electorate to their advantage in the Assembly polls. After losing the elections to the Nitish-Lalu-Congress Mahagathbandhan, many NDA supporters said that jungle raj has returned to the state.
They would now be feeling vindicated after the abduction of Siwan businessman Harishankar Singh.
Harishankar Singh, a prominent fertiliser and medicine trader, was abducted in Panchrukhi on the morning of 15 November while he was taking his routine morning walk.
News of the abduction incensed locals so much that they blocked the National Highway 85 as well as the railway line, in protest. Road and rail traffic was stuck for hours.
The residents reportedly relented only after the local SHO was put under suspension. However, 3-days later, police is yet to make any breakthrough in the case, although several arrests have been made.
BJP attacks Nitish
It is not that kidnappings had stopped in Bihar under Nitish's chief ministership. However, there was a general improvement in the law and order situation. It is for this reason that people were reported to be upset with him after he joined hands with Lalu.
The BJP, which had been licking its wounds after its humiliating defeat in the Assembly elections, now has an opportunity to push Nitish on the backfoot.
Also read - Yes Lalu is back. But let's not worry about jungle raj
BJP MP from Siwan Om Prakash Yadav has said that this marks the beginning of Jungle Raj-2 and that criminals are feeling encouraged after the poll results.
RJD's spokesperson Manoj Jha told Catch that this was a deplorable incident and the state government is committed to nabbing the culprits, howsoever powerful they might be. Objecting to the Jungle Raj-2 comment, Jha said "Were such unfortunate incidents not reported from other states as well? To single out Bihar and to blame the parties that won the recent polls amounted to insulting the mandate given by people of Bihar". He promised that quick action will be taken in this case as well as all other cases from now on.
BJP would now be feeling vindicated after the abduction of Siwan businessman Harishankar Singh
The administration does seem to be making sincere attempts so far, with Saran range DIG Ajit Kumar and Tirhut zone inspector general Paras Nath camping at Siwan since the incident.
However, mere display of sincerity might not be enough this time. There is a palpable fear among large sections about the possible deterioration in law and order situation in Bihar, following RJD's comeback to power.
Unfair as this assessment may be, this abduction case does have the potential to cause a major loss of face for the victorious Grand Alliance. The administration might have to put in all its energy and resources in cracking it to give out the message that jungle-raj will not return in Bihar.
READ MORE - Farmer Ali Ashraf: 'Dadri is jungle-raj. I don't want that in my state'
People still remember Jungle Raj. They will not vote Nitish-Lalu: Manoj Sinha