ED arrests Chhagan Bhujbal: first NCP bigshot to go to jail. Who's next?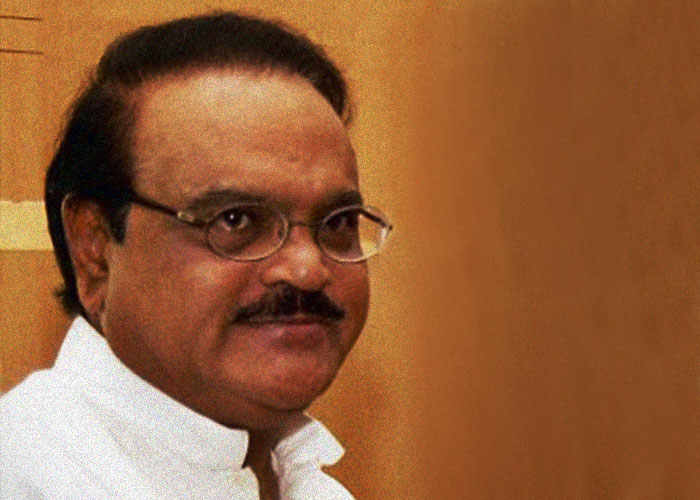 Enforcement Directorate (ED) sleuths arrested former deputy chief minister and PWD minister of Maharashtra Chhagan Bhujbal late on Monday evening. This was in connection with alleged money laundering and financial irregularities in the construction of Maharashtra Sadan at New Delhi.
The ED has already arrested his nephew Sameer in the same matter and impounded the passport of his son Pankaj. While NCP leaders are crying foul and alleging political vendetta, BJP leaders claim that Bhujbal was arrested as per legal provisions. This is the first time that such a senior NCP leader has been arrested on charges of corruption. Bhujbal will be presented before a special ED court on Tuesday morning.
Read: Will things ever be the same again for Chhagan Bhujbal?
The ED had issued summons to Bhjubal for questioning at 11 am on Monday regarding allegations that his family received kickbacks worth Rs 870 crore for construction of Maharashtra Sadan at New Delhi, RTO office at Mumbai and the government library at Kalina.
There was heavy police deployment at the ED office at Ballard pier when Bhujbal reached at around 11.30 am along with his lawyer, party leaders like Jitendra Awhad and hundreds of supporters.
When he arrived at the office, hundreds of supporters gathered there shouting slogans and the police had to take them away.
Bhujbal's family allegedly received kickbacks worth Rs 870 crore
BJP MP and complainant in the matter Kirit Somaiya said, "The case is nearing its logical end. The arrest was imminent given the extent of corruption and Bhujbal's involvement. This is the beginning of the end of corrupt politicians in the state. We will not spare anyone," The next in line, according to Somaiya, are Ajit Pawar and Sunil Tatkare for the irrigation scam.
Anti-corruption activist Anjali Damania has also expressed her vindication at Bhujbal's arrest as she had consistently targetted him for alleged acts of corruption. She tweeted:
CHHAGAN BHUJBAL ARRESTED !!!Fight against corruption finally sees light.Arrest is a loud signal to others that MIGHT is not always RIGHT

- Anjali Damania (@anjali_damania) March 14, 2016
Chhagan Bhujbal is accused of being responsible for the financial losses to the exchequer to the tune of several crores in construction of Maharashtra Sadan. According to ED officials, there is clinching evidence against the Bhujbals. It has been alleged that a lot of money was routed to the accounts of the firms controlled by the Bhujbal family. Apparently, neither Sameer nor Chhagan Bhujbal could explain the transactions during questioning by ED. The offence was registered against Chhagan Bhujbal under various sections of the Prevention of Money Laundering Act (PMLA) on 17 June last year.
Also read- ED catches up: the staggering wealth of Chhagan Bhujbal and Co
After his nephew was arrested by ED last month, Chhagan Bhujbal had claimed innocence. He said that the decisions regarding construction of Maharashtra Sadan were taken by the Cabinet Committee and it was collective decision of the state government. He even claimed to have been betrayed by some people close to him.
Defending Bhujbal, NCP spokesperson Nawab Malik said, "This is nothing but political vendetta. BJP leaders have been preparing grounds to malign the image of Bhujbal and the NCP for the last 5 years. The arrest is culmination of the conspiracy hatched by Kirit Somaiya and BJP." He alleged that Bhujbal was arrested despite being ready to share all the information required by ED.
Chhagan Bhujbal is not the only NCP leader who is facing legal action on charges of corruption. The alleged role of Ajit Pawar and Sunil Tatkare in the irrigation scam, is being inquired into.
Edited by Aditya Menon
More in Catch:
Pak must support Kashmir, not friendship: India's most wanted Hafiz Saeed
With This Ring: the boxing film that took sweat, blood, tears, and 10 years
Russia to withdraw 'major' military forces from Syria on Vladimir Putin's orders
Mega stench after mega show: smell of urine and garbage abound on Yamuna bank