Delhi Assembly Elections: Smriti Irani could upset Arvind Kejriwal's calculations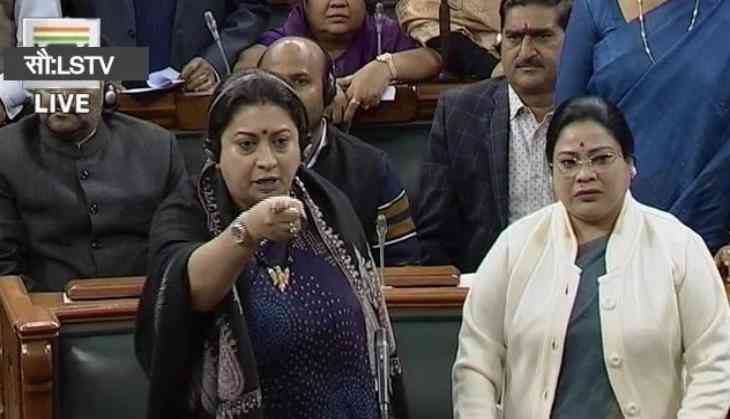 Smriti Irani (File Picture)
In recent years we have seen Smriti Irani increasingly playing an important role in Bharatiya Janata Party (BJP) as a star poll campaigner with a vengeance —who can forget her masterstroke of defeating Rahul Gandhi from Amethi in 2019 Lok Sabha elections. According to reports, Delhi is all set to witness this BJP star-campaigner holding rallies and meeting voters in Delhi during the assembly elections 2020. Arvind Kejriwal-led Aam Aadmi Party has reasons to worry as Smriti Irani refuses to buckle under any pressure and has a track record to prove distractors wrong.
Youth icon with massive mass appeal
She is a young leader who represents the Indian dream—reach the top through hard work, no matter what the adversaries do to break your spirits. True, she had a tough stint as HRD minister earlier in the previous Lok Sabha, but that phase saw her working hard, putting her case strongly and never showing sign of weakness. Her emotional appeal in parliament after the death of PhD student Rohith Vemula made many hearts move: "Yes, I am a mother, and I am hurt, no effort was made to resuscitate the boy, even the police was not allowed to help the victim, politics over the death of a boy is not acceptable,".
'Chhapaak' actress Deepika Padukone, JNU violence and Polarisation
Smriti Irani has directly questioned Deepika Padukone's decision to come down to JNU after the violence in the campus and stand with a particular section of the injured students. "Deepika Padukone has shown where she stands," Smriti said when asked to comment on this issue. While Delhi Chief Minister Arvind Kejriwal may not like Delhi Assembly Elections 2020 be contested on national issues, it appears that CAA, NPR, NRC are going to be important issues. Smriti could be an important game-changer in such a scenario as she is known to effectively convey her thoughts to the masses.
Women safety concerns in Delhi
Despite many promises made by Chief Minister Arvind Kejriwal, the state government appears to have failed to engage with relevant authorities on the women safety issue. Precious little has been done to address the women safety on the roads and buses. Smriti Irani seems determined to challenge Arvind Kejriwal on his report card on women safety.
Social media expert
She knows how to send her message across through social media. Her memes on social media, short videos, and witty comments keep youth engaged all the time.
Delhi born, represents culture of Delhi
Smriti Irani was born in Delhi, grew up here and was educated here. So, she easily connects with the spirit of Delhi. Her father is of Punjabi origin which is an advantage as Punjabi culture, lifestyle and food happen to be an important ingredient of Delhi's culture and history. Smriti Irani's mother is a Bengali.
Smriti Irani contested first Lok Sabha Elections in 2004, and this was from Chandani Chowk in Delhi. She knows people here, lived here, understands the issues and is known to have a dedicated team of workers in Delhi. She can effectively give voice to the problems faced by voters of Delhi.
Smriti Irani's speech style and pointed attacks on the opposition leaders are easily understood by the masses. No wonder, her presence and speech tend to charge the party workers.
As witnessed in the recently held Assembly elections in Maharashtra and Jharkhand, Smriti Irani was one of the star campaigners. She was very popular and many candidates wanted her to campaign for them.
According to media reports, the BJP is soon going to release its list of star campaigners, and Smriti Irani's name in the list is a foregone conclusion.