BJP mistook Delhi assembly elections as T20 game, not naming captain backfired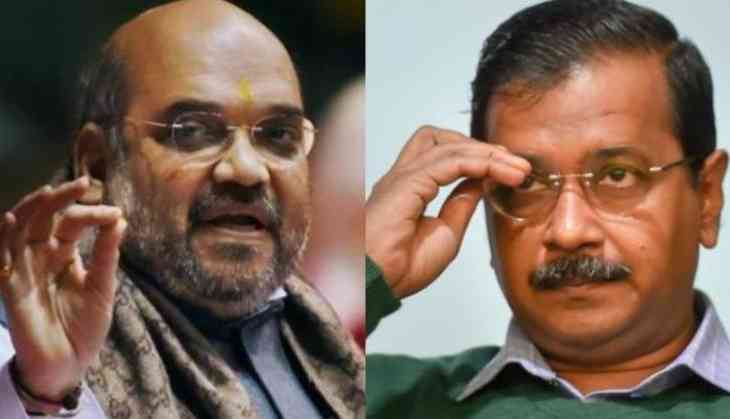 Amit Shah and Arvind Kejriwal
Delhi Election Exit Poll 2020 results have painted a very gloomy picture for the BJP--most polls have predicted only a couple of seats in favour of the saffron party which raised national issues like CAA and failed to give a definite vision to address local issues afflicting Delhi.
Last two months saw BJP making concerted efforts to change the narrative of the elections on the plank of nationalism and CAA. True, these are important issues and every Indian must make an effort to understand that no one misguides them to carry out a protest for all the wrong reasons. But, Delhi has its own problems that must be discussed and resolved.
Election campaigning in T20 style
Delhi politics is a test match, but BJP tried to play it in T20 style hoping CAA and nationalism will override local issues. Had BJP given a roadmap for the development of Delhi, shared its vision to reduce pollution in Delhi, articulated a plan to make Delhi clean, and spoken clearly on education, free electricity and free water issues, then CAA and nationalism would have been icing on the cake. But when icing becomes the whole cake, there is no fun it eating, at least this is what appears to be the mood of Delhi voters if we go by the results of the exit polls 2020.
Kejriwal Vs who?
Kejriwal and his AAP kept asking one question: Who is your candidate against Arvind Kejriwal?
Not naming the captain of the Delhi BJP squad appears to have proved very costly for the Prime Minister Narendra Modi and Amit Shah who toiled hard to dethrone Delhi Chief Minister Arvind Kejriwal.
The problem of plenty: No CM face
BJP refrained from naming the chief ministerial candidate else this could have led to rebellion in the party. But this decision blunted the political attack of BJP which could not pick even the face to properly challenge Kejriwal. Narendra Modi and Amit Shah are good leaders, but Delhi needs a chief minister and BJP failed miserably to address this demand of Delhi.
Many believe that not naming the CM candidate took away the credibility from the BJP campaign in Delhi this time. Ideally, a CM face from BJP, backed by central leadership could have been a game-changer. But that could not have happened in two months time. That should have happened at least six months before the elections dates were announced. The whole campaign must have been woven around local issues, CM candidate, BJP's national leadership, and national issues. But it appears, BJP thought it fit to tackle AAP in slug overs.
Disciplined AAP
AAP played smart, refused to play outside deliveries and decided to stick to its length and line--development, education, free electricity and free water. Kejriwal has been in the campaign mode for the last two years and BJP tried to level the score in two months which is clearly not enough in Delhi.
Kejriwal took the utmost care to steer clear of controversies with Prime Minister Narendra Modi. Unlike his past style, Kejriwal tried not to comment directly on Modi.
In cricket, anything is possible until the last ball is bowled. Same appears to be the case in Exit Polls. But one thing is clear: BJP should have prepared better and come with a better squad. Of course, BJP leaders should have spent a lot more time on the nets before fighting the political battle of Delhi.
Also read:
Delhi Assembly Elections 2020: What if Exit Polls go wrong again?
Congress' Adhir Ranjan Chowdhury praises Kejriwal, says if AAP wins, it will be victory of developmental agendas