'BJP has no agenda': Congress's Shivakumar ahead of Karnataka budget session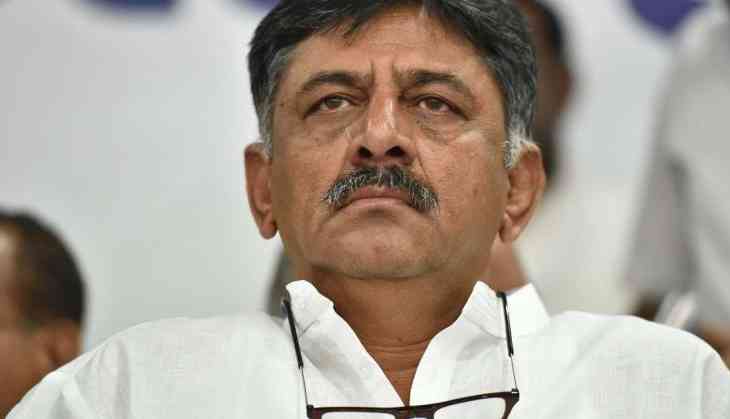 Karnataka Congress Chief DK Shivakumar.
Ahead of the state budget session for 2023-24, Karnataka Congress Chief DK Shivakumar on Friday lashed out at the BJP-led state government, saying the party does not have any agenda to focus on people.
Speaking to reporters ahead of the state budget session, Shivkumar claimed that 50% of the works that were announced in the last budget have not been completed.
"It will be an election manifesto budget. Bharatiya Janata Party doesn't have any agenda to help people. The BJP govt is only about making announcements and promises in the media," Shivakumar told ANI.
'Two rounds of discussions have been held with the Finance Department with regard to the state budget session, Bommai had said earlier.
Karnataka Chief Minister Basavaraj Bommai had said that he would present a budget that would focus on farmers and the poor.
Karnataka Legislative Assembly elections are scheduled to take place later this year.
"We will launch a scheme for women and girls. This will help them to tackle their day-to-day problems and will help them to lead their lives. The scheme will be titled Stree Samarthya Yojana (Women Empowerment Scheme)," he had said last month.
Bommai had slammed Congress over its election promise to provide 200 units of electricity free of cost. Bommai said,
"Congress is on the brink of collapse. ESCOMs are in debt because of the grand old party offering freebies."Congress is misleading people by announcing freebies and has stated that they will give Rs 9,000 crore for schemes but they will remain only words and will not be implemented by them," Bommai had said earlier.
While talking about the reservation of Panchamasalis and Vokkaligas, Bommai had said, "We have done this within one week, Congress is trying to gain political mileage from this entire quota row."
(ANI)
Also Read: 'Budget 2023 balances requirement of India's development imperatives...': Sitharaman in Lok Sabha