BJP brings breach of privilege notice against Sanjay Raut's 'chor mandal' remark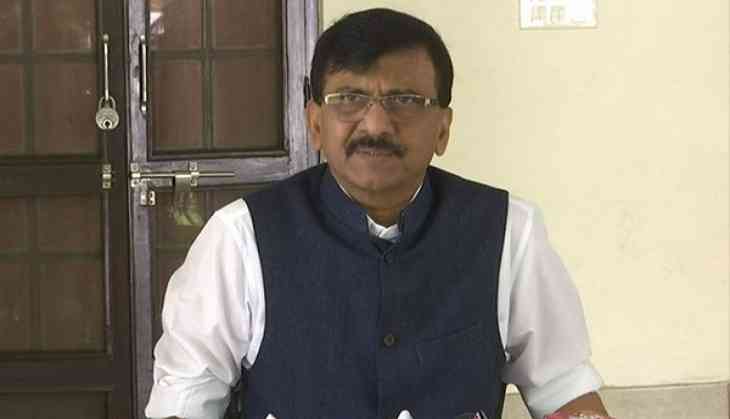 Shiv Sena Uddhav Thackeray faction leader Sanjay Raut.
Maharashtra Legislative Assembly Speaker Rahul Narvekar on Wednesday ordered an inquiry into the alleged "thieves" and the "house of thieves" remarks made for MLAs and the Assembly by the Shiv Sena Uddhav Thackeray faction leader Sanjay Raut.
BJP MLA Atul Bhatkalkar submitted a breach of privilege notice to Speaker Rahul Narwekar against Raut.
Narvekar said he would inquire into the matter and adjourned the House for the day as chaos prevailed over Raut's remarks.
The Maharashtra Vidhan Sabha was adjourned four times today during the ongoing budget session amid sloganeering.
Earlier in the day, Raut while talking to the reporters in Kolhapur allegedly called the Vidhan Sabha a "Chor Mandal" and the MLAs as thieves and goons.
"This is not a legislature but a band of thieves. What if we are removed from the post are we going to leave the party? Many such posts have been given to us by the party, Balasaheb had given them, and Uddhav ji has given them, we are not hawkers," Raut allegedly said.
Mumbai BJP President and MLA Ashish Shelar while talking to the media expressed his displeasure over Raut's remarks and said that those who are thieves themselves view everybody as thieves,
Shelar further said, "Sanjay Raut does not have any work, he just sits idle. In his free time, he just sits and watches movies and makes statements But this is an insult to the assembly, and all the members present here are also insulted."
Maharashtra Congress President Nana Patole said, "We do not support the statement of Sanjay Raut, the legal process that has to be done on this will happen, all the other MLAs also agreed with this."
He said that the government itself created so much ruckus that the House had to be adjourned.
"There are many topics in Maharashtra on which we have to discuss and seek answers from the government, but the government does not allow the house to run, so what can we do now, we hope that the government will answer all the questions of the opponents in the house," said Nana Patole.
(ANI)
Also Read: Assembly polls: Security stepped up ahead of counting day in Meghalaya