Andhra CM Chandrababu Naidu writes to BJP chief Amit Shah after quitting NDA, says expectations not fulfilled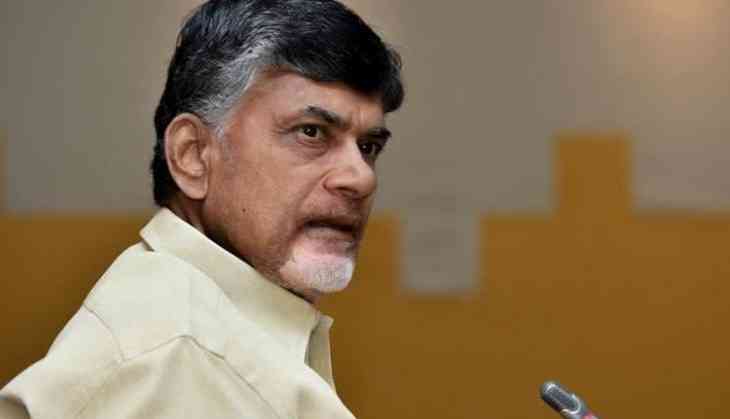 Andhra Pradesh Chief Minister Chandrababu Naidu
Hours after severing ties with Bharatiya Janata Party (BJP), Telugu Desam Party (TDP) chief and Andhra Pradesh Chief Minister N. Chandrababu Naidu on Friday wrote a letter to party president Amit Shah saying their "expectations were not fulfilled by the Centre".
The TDP president in his letter said: "The TDP joined the NDA with an expectation that Andhra people would get justice denied by the United Progressive Alliance (UPA) during the bifurcation of Andhra Pradesh, but had decided to quit it after the TDP being in the alliance did not serve any purpose."
According to the Chief Minister, Andhra Pradesh now feels the BJP is insensitive to the aspirations of the people of the state.
He said the central government headed by the BJP was "not willing to implement the provisions in Andhra Pradesh Reorganisation Act, 2014, and the assurances, including Special Category Status, given by the party in Rajya Sabha".
"The Centre has failed in discharging its constitutional responsibilities in implementing the Reorganisation Act," Naidu told Shah in the letter.
He further noted, "The BJP and the TDP together fought the 2014 parliamentary elections as well as Andhra Pradesh and Telangana Legislative Assemblies, but the Centre ruling party after the elections ended the alliance in Telangana without even the courtesy of formally informing us."
Explaining the need of special status, Naidu said: "As a result of unjust bifurcation we ended up with a huge revenue deficit, unstable finances, without a capital city, huge liabilities, fewer assets, lack of electric power, absence of institutions and poor infrastructure."
He further questioned as to why Andhra Pradesh was denied the special category status by the Centre "when the special category states continued to enjoy the benefits and incentives".
The Chief Minister said he had come to Delhi about 29 times to seek special category status, but every time returned only with promises and assurances.
"We expected the Budget 2018-19 would address the issues and concerns raised by us. This is the last budget of the Union Government to this Lok Sabha. Unfortunately, the budget has not provided sufficient funds and made no policy announcements for Andhra, which has disappointed the TDP," the TDP president said.
--ANI