Amit Shah targets Akhilesh Yadav: SP means 'S for Sampati', 'P for Parivarvaad'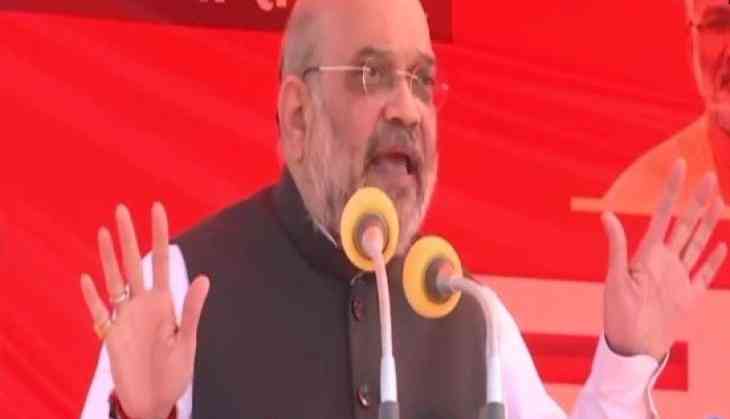 Home Minister Amit Shah has once again termed Samajwadi Party (SP) as a party promoting one family, looting public money and indulging in hooliganism. BJP leader Amit Shah was addressing a rally on Thursday in Shikohabad during Uttar Pradesh Assembly Elections 2022.
Amit Shah said: SP is Samajwadi just for namesake, its name means to collect 'S for Sampati' (property) and encourage 'P for Parivarvaad' in the state.
Amit Shah further alleged that SP leader "Akhilesh Babu's motto is to collect tax and go on foreign vacations but BJP's motto is to collect tax and implement welfare policies for the poor".
During assembly elections campaigning, BJP has been targetting SP, and Congress for indulging in dynasty politics and doing little for the welfare of the masses.
Uttar Pradesh Chief Minister Yogi Adityanath too targetted Akhilesh Yadav and Samajwadi party for 'Parivarwadi' thinking and indulging in 'goonism'.
Addressing a rally in Gursarai, Jhansi, Yogi Adityanath said: These 'Tamanchawadis' who regard themselves as Samajwadis have a 'Parivarwadi' thinking. They can never think of public welfare, would be engaged in goonism, dacoity, goonda tax. Has this happened after 2017?
Also Read:
UP polls: Akhilesh perturbed after SP Singh Baghel fielded against him, says Piyush Goyal