Amit Shah on opposition allegations over Hindenburg-Adani row: 'Nothing for BJP to hide and be afraid of'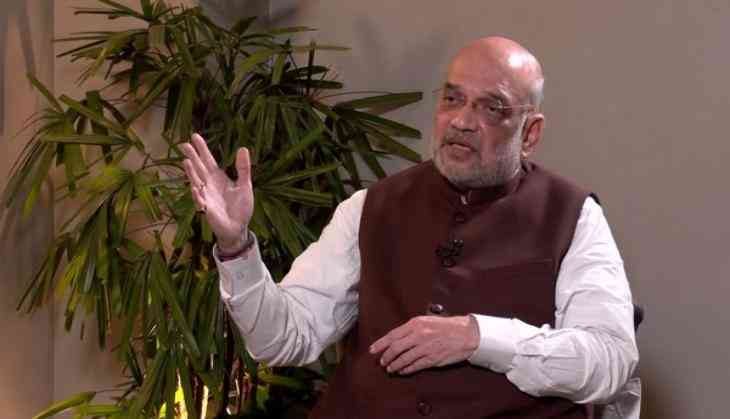 Union Home Minister Amit Shah.
With the opposition targeting the BJP-led government over the Hindenburg-Adani row, Union Home Minister Amit Shah has said that it will not be appropriate for him to comment as the Supreme Court has taken cognizance of the matter but there is nothing "for the BJP to hide or be afraid of".
"The Supreme Court has taken cognizance of the matter. As a minister, if the Supreme Court is seized of the matter it is not right for me to comment. But in this, there is nothing for the BJP to hide and nothing to be afraid of," Shah said in an exclusive interview with ANI.
The Hindenburg-Adani row has turned into a major political controversy with the Congress and other opposition parties making allegations of favouritism and crony capitalism against the government. They raised the issue during the budget session of parliament demanding a joint parliamentary committee probe.
The opposition parties have also targeted Prime Minister Narendra Modi on the issue.
They have sought questions over the investment of LIC and some public sector banks in the Adani group. The government has rejected the allegations with PSUs and regulatory bodies also issuing statements about their following the norms and acting to their mandates.
The Centre on Monday informed the Supreme Court that SEBI had agreed to constitute a committee to protect investor interests following Hindenburg's report on Adani Group.
Solicitor General Tushar Mehta informed a bench of Chief Justice DY Chandrachud that SEBI is completely equipped to deal with the situation that took place due to a recent report by Hindenburg Research.
Mehta also said that the government has no objection to appointing a committee to suggest how to ensure investors are protected in the future. However, he said that remit of the committee is important since it has an effect internationally and that the government will provide names in a sealed cover.
Asked about Rahul Gandhi's recent speech in Lok Sabha, which was almost entirely concerned the Adani group, Shah said it is for the Congress leader or his script writers to decide what speech he wants to give.
"What speech he wants to give is for him or his speech writers to think," he said.
Reacting to Rahul Gandhi's "crony capitalism" allegation against BJP, Shah said. "There is no question. Nobody has been able to level such allegation against the BJP till date. During their (Congress) era, agencies be it CAG or CBI, they had registered cases taking cognizance of corruption. There were scams of Rs 12 lakh crore."
Asked about allegations of Congress and other opposition parties of BJP "capturing institutions", Shah said they should go to the court noting that courts are not under influence of BJP.
"Court 'humare kabze mein nahi hai," he said.
"Why don't they go to the court? Even at the time when Pegasus issue was raised, I had said go with proofs to the court...They only know how to create noise. Those who approached the court, the court took cognizance of Pegasus and also delivered its judgement. The investigation was also done," he added.
Asked about BJP spokespersons indicating that there is such "conspiracy" ahead of elections, he said it is for them to reply.
"Thousands of conspiracies cannot harm the truth. Truth shines bright like the sun. They have been doing it since 2002 against PM Narendra Modi. And every time, he has emerged stronger, truthfully and by gaining more popularity among people every time," he said when asked if there is a conspiracy in the wake of Hindenburg report and BBC documentary.
Prime Minister Narendra Modi in his speech at the Lok Sabha in reply to the debate on the motion of thanks on the President's address had lashed out at the Congress-led UPA government at the Centre, saying that it converted "every opportunity into a crisis" during its 10 years at the helm between 2004 and 2014. PM Modi said UPA's term at the helm between 2004 and 2014 was "full of scams".
(ANI)
Also Read: BJP has no competition in 2024 Lok Sabha polls, PM Modi has full support of people: Amit Shah