A riled up opposition tears into Mahesh Sharma's Ayodhya comments
Catch Team
| Updated on: 10 February 2017, 1:47 IST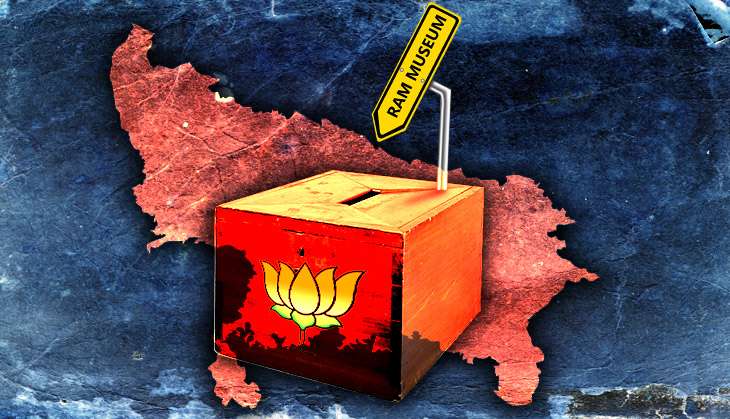 Reigniting the debate on the construction of Ram Mandir, Union Minister for Culture and Tourism, Mahesh Sharma, who was on a visit to Ayodhya to inspect the proposed site for setting up the Ramayana Museum, hinted that there is willingness and that the time is right to build Ram Mandir.
Sharma's comments, coming before the crucial assembly polls in Uttar Pradesh, are being seen by the opposition as a desperate attempts to polarise Hindu votes to capture power. "It is my honour to visit Ayodhya and work for Ram Lalla," Sharma said in Ayodhya.
Also read - BJP hopes to ride Ram's chariot to a UP win, marks out land for Ramayana Museum in Ayodhya
He assured those present that though the purpose of his visit is for Ayodhya's development but there is no denying that the Ram Mandir would be built sooner or later. He also credited Prime Minister Narendra Modi for giving him an opportunity to visit Ayodhya and said that the prime minister has already initiated the process for construction of the Ram Mandir.
However, opposition parties accused the BJP of raking up the Ram Mandir issue for political gains and even questioned the timing of Sharma's comments which they believe are meant to polarise the voters ahead of the assembly polls. Leaders of opposition parties also questioned how BJP can make such statements considering the matter is still pending with Supreme Court and sub judice.
CPI(M)
"The BJP wants to capture power by hook or crook and they have once again raised their tone for Ram Mandir before the ensuing assembly polls," said CPI (M) leader Atul Anjaan.
Anjaan claimed that before the 2014 Lok Sabha polls, BJP had created communal tensions in Muzzafarnagar and reaped a harvest, winning 73 of the 80 seats. "They want to yet again polarise the society on religious lines. In the last year, they have created communal tensions in every district of UP and despite that they couldn't win a single zila parishad seat. They want to use communalism as a tool to win elections," he added.
Targetting Modi, Anjaan said that Sharma has been sent by the prime minister to not look for land but to look for ways to get BJP in power in UP. "They are not in search of land but in search of vote sanghralaya," he added and questioned the land acquisition process for the museum and whether the rules of Land Acquisition Act (2013) have been followed in acquiring land.
Meanwhile, Congress spokesperson Manish Tewari was equally critical of the cultural minister and said that he doesn't even deserve to be the agriculture minister.
"He swings between sublime and ridiculous," Tewari said. Labelling Sharma's comments as cliche, Tewari added that every time before polls BJP rakes up the Ram Mandir issue and conveniently forgets about it after polls. "When they want votes they raise Ram Mandir and when BJP needs money it raises shila pujan," he said.
AIMIM
However, All India Majlis-e-Ittehadul Muslimeen (AIMIM) leader Asaduddin Owaisi claimed that he is not surprised with what Sharma said. "After a vanvaas to 2.5 years BJP has raised the same issue again. All this talk of good governance and track record has proven to be a facade and the ruling party has fallen back on its agenda of making this country a Hindu-rashtra. They jolly well know that the matter is pending with the Supreme Court and they can't build anything till the court says."
He said that the BJP has shown its true colours with these statements and since it has not been able to revive the economy, they have chosen the path of communalising the voters. "Modi is the first prime minister of India to raise a religious slogan after his speech which says a lot about his priorities," he added.
Nationalist Congress Party
Even Nationalist Congress Party leader Majeed Memon labelled Sharma's visit and comments as political gimmickry that is aimed at consolidating Hindu votes. "Why didn't Sharma go to Ayodhya in the last two and half years and not after the UP polls? The timing is a suspect and clearly a political move to disturb communal harmony in the state."
He went on to add that the matter is still pending with the Supreme Court and that BJP leaders in the past have reiterated that they will abide by the court's verdict. "They are contradicting themselves if they have made up their man (wish) to build the temple. What will happen to Sharma's man (wish) if the apex court rules otherwise?" questioned Memon.
Edited by Aleesha Matharu
More in Catch - Ram Mandir or Ram Museum? BJP minister Mahesh Sharma's Ayodhya visit sparks row
Without Supreme Court's decision, Ram Mandir won't be constructed: Keshav Prasad Maurya