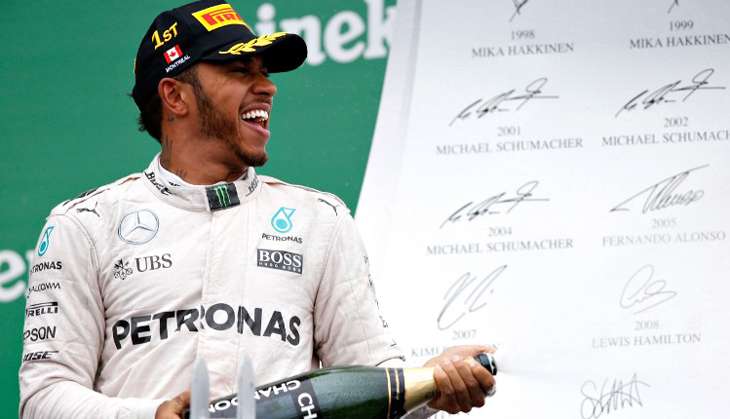 Reigning world champion Lewis Hamilton has dedicated his second victory of the season at Canadian Grand Prix to legendary boxer Muhammad Ali, who passed away at the age of 74 after losing his long-standing battle against Parkinson's disease.
Following a win, the Mercedes driver uttered `float like a butterfly, sting like a bee`, adding that this victory is for Muhammad Ali.
Hamilton, who started from the pole position, fended off Ferrari's Sebastian Vettel to clinch his fifth Canadian Grand Prix victory.
The Briton gave up the lead to Vettel at the start of the race, but managed to rebound strongly to win his 45th race of his Formula One career, Sport24 reported.
Meanwhile, Williams' Valtteri Bottas clocked third fastest followed by Red Bull's Max Verstappen and championship leader Nico Rosberg in fourth and fifth place respectively.
With the win, Hamilton has also slashed down Rosbereg's lead in the Formula One world championship from 24 to nine points.
-ANI