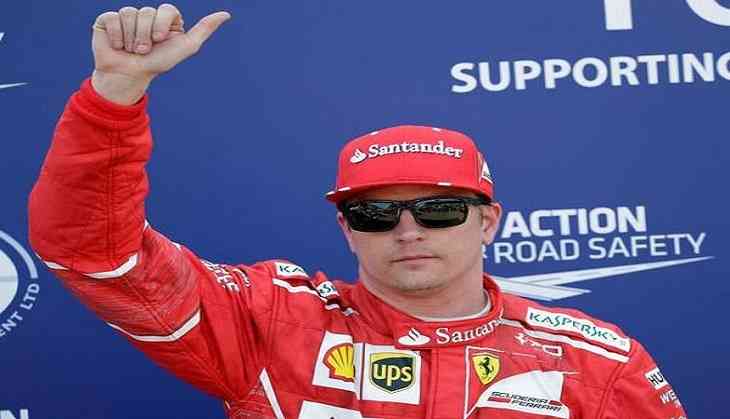 Kimi Raikonnen has signed a new one-year extension deal with Ferrari that will keep him with the team until the end of the 2018 season.
The Finnish driver, whose current contract is due to expire at the end of this season, will now continue to stay at Ferrari for a fifth consecutive year and eighth season in total for the 2007 world champion.
Confirming the news, Ferrari said, "Ferrari N.V. (NYSE/MTA: RACE) announces that Scuderia Ferrari has renewed its technical and racing agreement with Kimi Raikkonen. The Finnish driver will therefore race for the Maranello team in the 2018 Formula One World Championship."
The 37-year-old, who is currently standing fifth in the drivers' championship with 86 points, had earlier prompted criticism from Ferrari boss Sergio Marchionne, who described him "a laggard", reports Sport24.
Despite the same, Raikkonen has been retained for another year, with his team-mate Sebastian Vettel is also likely to sign a new deal with Ferrari ahead of the Italian Grand Prix at Monza next week.
-ANI