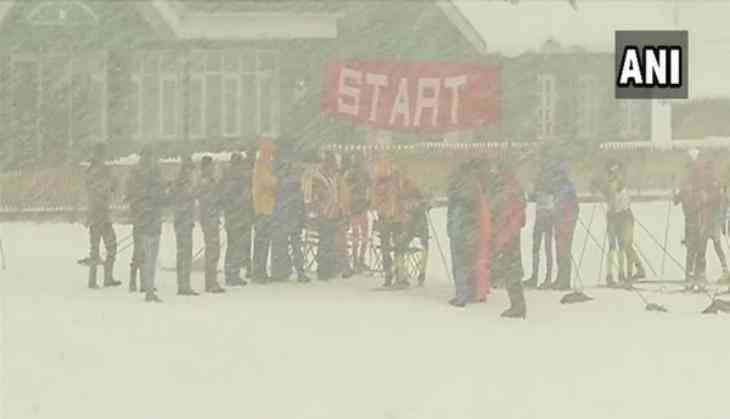 J-K: National Nordic Ski C'ship begins in Gulmarg
In a bid to promote winter sports in Jammu and Kashmir, Winter Games Federation of India (WGFI) organised a three-day long National Nordic ski championship in Gulmarg.
Various athletes representing different affiliated units of WGFI, including Himachal Pradesh, Uttrakhand, Punjab, Delhi, Jammu and Kashmir, Indian Army and ITPB among others, are participating in this event.
The competitions will be held in individual and team events, including Sprint, 10-kilomteres for women, and 15-kilometeres for men, Mass start and Relay races.
Muhammad Yosuf, organising secretary of championship said that such events are imperative to enrich Winter Sports in the country.
"Cross-country events are very important. Recently in Winter Olympics, our cross-country skier [Jagdish Singh] had also qualified," Yosuf said.
Meanwhile, the participants here also appreciated this step taken by the WGFI, saying such events will train them to prepare themselves for international events.
Pooja, a participant from Uttarakhand said, "Atleast seven to eight states are participating here and every team has a minimum of eight members."
"Gulmarg has good slopes. It also has international slopes but they are not registered now. I can't say what Jammu and Kashmir government is doing for that, but we want international events to be held here so that we could participate, "she added.
-ANI