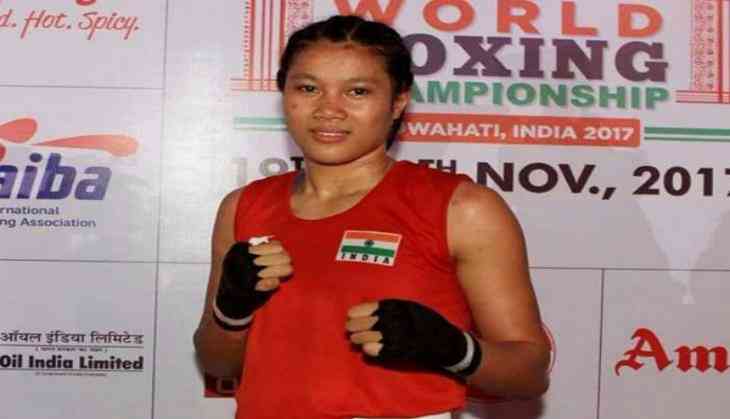 World Women's Youth Boxing C'ship
India bagged five gold medals after Ankushita Boro won gold in 64 kg category in the AIBA World Youth Championship in Guwahati.
The first gold of the day was won by Haryana girl Nitu, as she eased past Kazakhstan's Zhazira Urakbayeva in the 48kg category finals.
Giving credit to her coach, Nitu told reporters, "I won because I played by the plan my sir gave me. Now, I have to prepare for the Olympics," and added, "There are four more (Indian boxers) after me and I'm sure we'll win all five golds."
The elated Jyoti Gulia, who won her exciting bout against Russia's Ekaterina Molchanova, recalled how the crowd cheered for her as she entered the ring.
Speaking of her bout, Jyoti said, "My bout today was great. I did not expect it to be so good, but this bout was better than the one in Semi-final. My stamina lowered a bit in the last round. People say my short height will restrict my game but I will prove them all wrong."
Later, Jyoti Gulia (51kg), Sakshi Choudhury (54kg) and Shashi Chopra (57kg) also won their respective matches to add to the gold tally of the country.
In the championship held for the first time in India, Jyoti did not disappoint the crowd and won her exciting bout against Russia's Ekaterina Molchanova.
In women's bantam finals, Sakshi outplayed England's Ivy-Jane Smith.
The last gold for the country was added by Shashi by dismantling Vietnam's Ngoc Do Hong in the 57kg category summit clash.
It should be noted that this was India's best-ever performance at the event by quite a stretch given that it hasn't won a gold medal since the 2011-edition, when Sarjubala Devi finished at the top of the podium.
-ANI