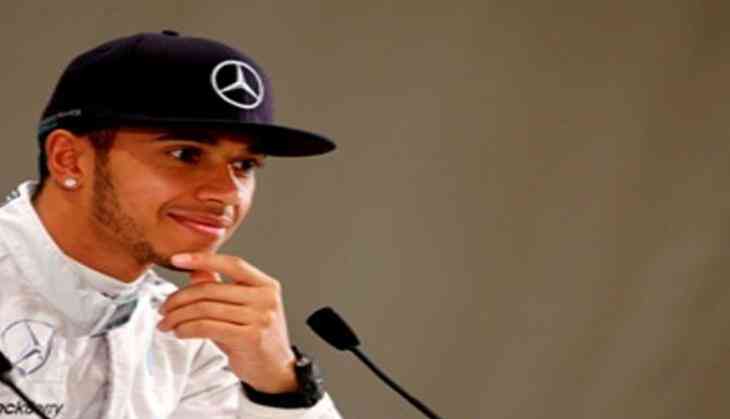 Mercedes driver Lewis Hamilton has admitted that he has failed to generate the same intensity as he had shown during the entire year since being crowned four-time world champion.
The British driver became a four-time world champion following a ninth-place finish at the Mexican Grand Prix, the race which was eventually won by the Red Bull's Max Verstappen.
However, Hamilton failed to continue the momentum as he finished at the fourth and second spot respectively in the final two races of his spectacular 2017 season.
Though the 32-year-old conceded that his performance levels did take a dip after clinching the title, he insisted that he has "zero concerns" ahead of 2018.
"There's zero concern. And all I can say is the week after I won the championship I partied a lot, with my family, and celebrated, and that's what you do," Sport24 quoted Hamilton, as saying.
"I have tried my hardest to stay on it but I wouldn't say it was 100% of what it was while in the season. You want to enjoy it. I do still try and turn up and do the job but it's not so easy. I can tell you that before all the other races that was not the case," he added.
Hamilton further emphasised that his approach to races was affected as a result of his celebrations after being crowned champion. He, however, expressed confidence that he would be able to quickly switch back to the mentality that made him a champion.
"So sleep, energy has definitely been different on these last couple of races. But nonetheless I still tried to approach them the same," Hamilton said.
"But if you don't prepare the same, there's no way. So I'm not bothered about that. And next year that will go back to how it was in the second half of the season," he added.
Hamilton spent much of his time in the Abu Dhabi Grand Prix chasing his Mercedes team-mate Valtteri Bottas around the 21-corner track. He eventually finished at the second spot to hand victory to Bottas in the season's final race.
-ANI