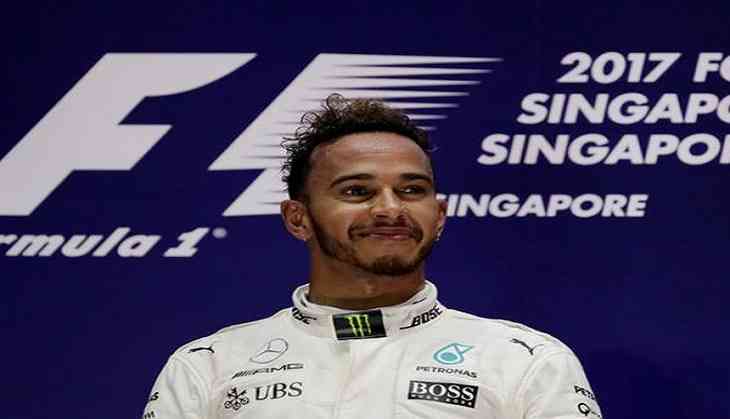 Three-time world champion Lewis Hamilton, who on 17 September won the Singapore Grand Prix, has revealed that he has been drawing inspiration from his hero Ayrton Senna.
Hamilton drove a masterful race to win the Singapore Grand Prix and take a stranglehold on the title as rival Sebastian Vettel crashed out at the Marina Bay Street Circuit.
"I could have easily just binned it," the Guardian quoted the Briton as saying.
Ayrton Senna da Silva was a Brazilian racing driver, who won three Formula One world championships for McLaren in 1988, 1990 and 1991, and is widely regarded as one of the greatest Formula One drivers of all time. He died in an accident while leading the 1994 San Marino Grand Prix for Williams.
He holds a record six victories at the Monaco Grand Prix, and is the fifth-most successful driver of all time in terms of race wins.
"Every now and then Senna pops into my mind. The Monaco Grand Prix where he was obviously in the lead and hit the wall, that always comes in and reminds me not to do that. I've had experiences like that but I learnt that lesson. That always just comes in and reminds me in the back of my mind. It's almost like he talks to me, just stay focused, keep it together," he added.
The three-time world champion, who started fifth after struggling in qualifying, was leading within four corners after Vettel collided with Ferrari team-mate Kimi Raikkonen and Red Bull's Max Verstappen at the start.
With this win, Hamilton has established a commanding lead of 28 points over Ferrari's Vettel.
With this, the 32-year-old has registered his seventh win of the season and scored his career's 60th victory.
-ANI