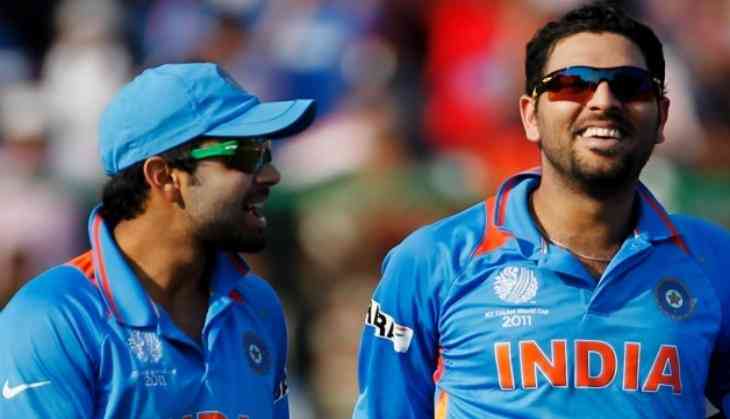 The former Indian pacer Ashish Nehra stunned the cricket world by passing the most talked about 'Yo Yo' Test and by getting selected in the Indian team. And just after the first T20I match against New Zealand on 1 November 2017, the cricketer took retirement from the international cricket. The veteran Indian speedster made his debut on Television as a commentator during the first Test match of India against Sri Lanka of three match series.
During a break, the former Indian bowler was engaged in an interesting conversation with the former explosive Indian opener Virender Sehwag and Jatin Sapru. While talking to Nehra, Sehwag asked him about all the hype of infamous yo-yo test. To which Ashish Nehra said, "Yo-Yo test is similar to the Blip test we would do in 2001-02. In this test, you have to cover a range of 20 meters in a given time and have to return to start point on a blip. Team India has set a 16.1 mark, which is soon going to be 16.5. The New Zealand cricket team has it at 18. So you have to run a lot."
While talking about his experience of the yo-yo test, Nehra said it was not that difficult for him. "I found it easy because as a pacer, I'm fond of running. But some players find it difficult. Like Yuvraj Singh is still yet to clear it," he said.
When Sehwag asked Nehra, he also revealed the score of a few players. "All the players have to perform above 16.1 marks as that is the qualifying mark. Hardik Pandya has done 19, I marked 18.5 ahead of the T20I series against England in January. Manish Pandey does 19," Nehra further added.
Also Read: Ind vs SL: Cheteshwar Pujara third Indian to bat on all five days of a Test
And when the former Indian opener questioned him about the score of Indian captain Virat Kohli he said, "Since I haven't checked captain's result so I don't have an idea about that."
While talking about Yuvraj Singh, both Sehwag and Nehra agreed that he can make a comeback in One Day International if he manages to clear the Yo-Yo test.
The legendary all-rounder of India Yuvraj Singh has played 304 ODIs and scored 8701 runs.