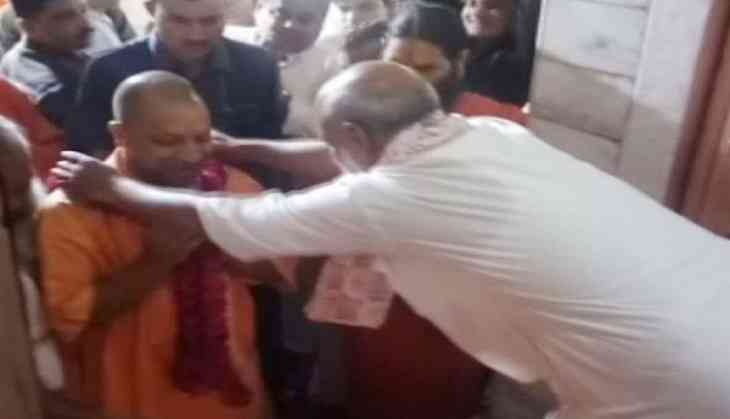 On the second day of his Chitrakoot visit, Uttar Pradesh Chief Minister Yogi Adityanath said his government will try to provide all facilities to the pilgrims and tourists visiting the temple town.
"We will try to provide more and more facilities to our pilgrims, including a ropeway on Lakshman mountain. We will begin our 'Swachh Bharat Abhiyan' here and try to live up to the expectations of masses," Yogi said.
"We will hold meetings with elected representatives, administration officials to review development projects and law and order. We will also distribute certificates to beneficiaries of welfare schemes and address the public," he added.
Earlier, the Chief Minister performed an aarti at the Kamtanath temple apart from participating in a five-kilometer long 'parikrama' around the Kamadgiri mountain.
"This journey has generated positive energy and brought me closer to nature. Nature is the best gift that almighty gave us so we should preserve and protect it," Yogi said.
"We must respect our holy rivers and perform 'parikrama' of our mountains and forests to preserve our culture," he added.
On the first day of the visit, Adityanath participated in 'Deepotsava', performed 'Maha Aarti' at Ram Ghat along the Mandakini river, and interacted with saints of the Nirmohi Akhara.
His visit to Chitrakoot comes days after the inauguration of several infrastructure projects in another religious town Ayodhya.
-ANI