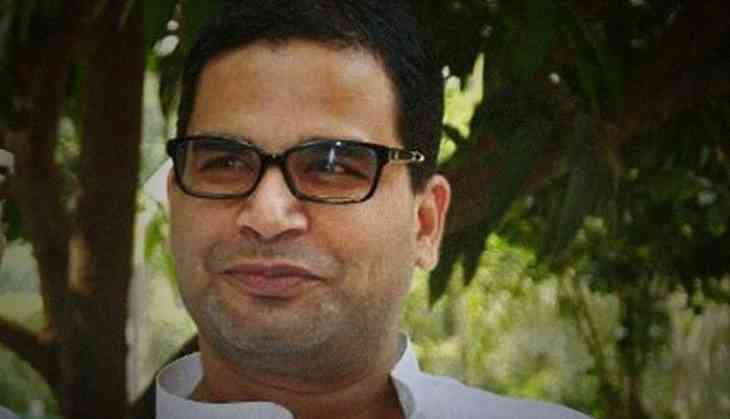 Election strategist Prashant Kishor has said that he would not be a part of any political party in the forthcoming 2019 general elections as he is planning to return to the grassroots and work with people.
In his first-ever public interaction at an event at the Indian School of Business ISB Leadership Summit, Kishor said, "I will not be part of the 2019 election campaign in the manner and form seen for last 4-5 years."
"I want to go back to the grassroots and work with the people. In the past six years, I have worked with the leaders. I will either go to Gujarat, where I have worked before or Bihar, my birthplace," he added, without much elaborating about his plans.
The election strategist, who is credited for Prime Minister Narendra Modi's victory in 2014 Lok Sabha elections, even brushed aside the reports of him joining politics.
Kishore further revealed that he had never met Prime Minister Modi from March 2015 till last year, when the two reconnected, at the time of the demise of the former's mother. He even revealed that the two had a little disagreement over the lateral entry of people into the government, following which Kishore decided to leave the Bharatiya Janata Party (BJP) camp.
"Prime Minister Modi was very receptive to the idea of lateral entry but I was perhaps in a hurry. I wanted to get it done in two or three months but he was new in his role as a prime minister and wanted to settle down first," he said.
Talking about 2017 Uttar Pradesh Assembly polls, where he helped the Congress party, Kishore said that the biggest political challenge was a revival of the Congress.
"We presented a plan to Congress chief Rahul Gandhi and he liked it. In the election, we were humbled and that was the best thing that could have happened to us. We didn't take up anything after that. After Uttar Pradesh, I decided I was not going to get involved if I could not execute," he said.
He further revealed that though Congress did not approach him, they wanted to work for it in Punjab to settle scores with Aam Admi Party (AAP) as the latter's poll strategy in Delhi was considered to be far better than his team's efforts in grand alliance's victory in Bihar.
When asked whether he thinks that Priyanka Gandhi should be leading the Congress party in place of Rahul, Kishor said, "It would be unfair to not give him (Rahul) a chance and talk about other people leading the Congress."
(ANI)