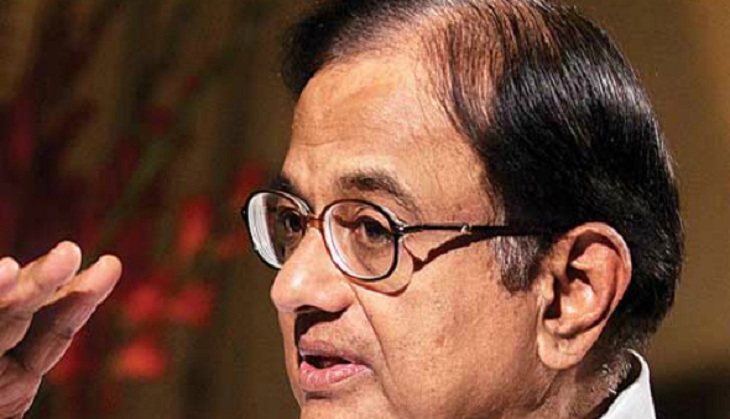 Taking a critical view of the state of the economy under the NDA's two-year rule, former finance minister P Chidambaram on 28 May highlighted a number shortcomings of the BJP-led government.
Speaking about the failures of the NDA regime at a press briefing, Chidambaram said the mood of the people is 'somber and sullen' because of the poor state of the economy.
He said there is no evidence of any enthusiastic participation by the people in these so-called celebrations."Their partners in the government, notably the Shiv Sena, have not joined the celebrations. On the contrary, the Shiv Sena had been extremely critical of the BJP," the former Union Minister said.
Chidambaram expressed doubts over government's assurance to achieve the target fiscal deficit, saying methods adopted to achieve it are questionable.
"Helped by low oil prices, CPI inflation which was at 6.7% in June 2014, came down to 3.7 % in July 2015, but has since risen to 5.4 % in April 2016. After sliding back on fiscal consolidation in 2015-16, the government has affirmed its commitment to achieve the target fiscal deficit of 3% in 2017-18. However, there are questions about the methods being adopted, ambitious revenue targets and off-balance sheet borrowings," he said.
Chidambaram further rubbished the government's claim of achieving an unprecedented pace in roads and highway construction. "The government has maintained and not accelerated the pace of building roads," he said.
"Production of coal has increased by 8.15% and 4.62% in the two years. Production of fertilisers has recorded 11.26 % in 2015-16 after contracting (minus) 0.07 % in 2014-15," he added.
Asserting that the government's record in agriculture has been dismal, the former finance Minister said government has failed to tackle acute distress in rural India.
"Growth was negative at 0.2% in 2014-15 and a meager 1.1 % in 2015-16," he further said.
He also launched a scathing attack on the government over the problem of unemployment in the nation, saying the 'most notable failure' of the NDA government has been 'job creation'.
"The ferment in universities can be partly attributed to the bleak future faced by the university graduates," he said.
A mega event is set to be organised at India Gate on Saturday evening to mark the completion of two years of the BJP-led NDA government at the Centre.
Prime Minister Narendra Modi and most of his ministerial colleagues are expected to attend the event. Besides this, the government has launched a series of events to highlight its achievements.
--ANI