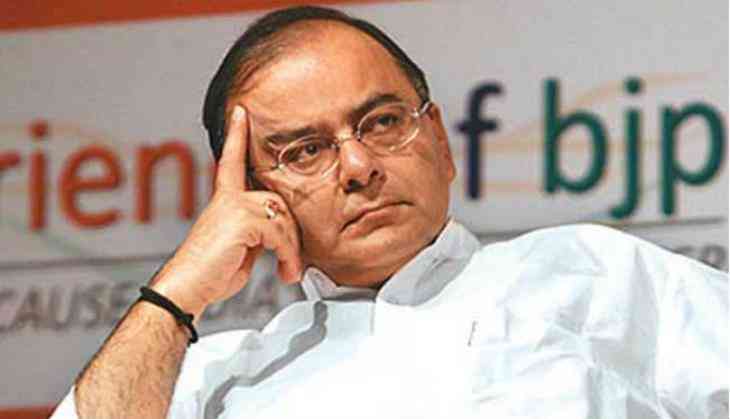 Former finance minister Arun Jaitley passed away today at Delhi's All India Institute of Medical Sciences (AIIMS). Jaitley was suffering from illness for a long time and he succumbed to his pain today at around 12 pm. Condolences for the BJP stalwart have come from across party lines and all walks of life.
But Jaitley's career in politics was not as clean as the mainstream media is portraying. Jaitley was accused of rampant corruption during his tenure as the president of Delhi District Cricket Association (DDCA). The accusations came from his own party-man and former BJP MP Kirti Azad. Kirti was part of the 1983 World Cup-winning team.
Not just from Kirti Azad, but the corruption charges were echoed by legendary cricketer Bishan Singh Bedi and Delhi chief minister Arvind Kejriwal. Delhi government under Kejriwal set up a 3-member committee to investigate the alleged corruption charges and financial mismanagement in DDCA. The committee recommended BCCI to suspend DDCA immediately.
In December 2015, Jaitley filed a defamation suit against Arvind Kejriwal in the Delhi high court claiming Rs 10 crore as damages. The legal battle between Jaitley and Kejriwal ended after the then finance minister accepted Delhi chief minister's apology over his 'scandalous' remarks in connection with the alleged corruption case.
Also read: Arun Jaitley convinced Virender Sehwag to drop this cricketing idea
In August 2009, former Indian star opener Virender Sehwag threatened to quit Delhi Ranji team along with current BJP MP Gautam Gambhir, Ashish Nehra and Ishant Sharma.
At one point Delhi District Cricket Association (DDCA) was so notoriously known for nepotism and misrule that journalist James Astill termed DDCA as 'Delhi Daddies Cricket Association' in his 2013 book The Great Tamasha: Cricket, Corruption and the Turbulent Rise of Modern India.
In December 2009, a major embarrassment came for Arun Jaitley and DDCA when visiting Sri Lankan team complained of dangerously poor pitch conditions leading to injuries. The match was abandoned midway and the International Cricket Council (ICC) banned the venue for one-year. This came after a renovation of the stadium that took place from 2000-2007 and cost DDCA Rs 130 crore, which was a major jump from the initial budget of Rs 24 crore for the project.
Former Delhi captain Surinder Khanna told The Caravan, "He built the stadium which nobody else could, but we had to pay a heavy price as he created a mess." Khanna alleged that the annual general meetings, in which the association's accounts were put to vote, became a sham due to manipulated proxy voting. The initial budget for the project was Rs 24 crore, but the eventual expenditure came closer to Rs 130 crore."
"I once asked Jaitley, 'Only Rs 20 crore was spent for the Dharamshala stadium and it is beautiful. How come Delhi's stadium is so bad despite spending so much money?' His answer was a simple one-liner: 'People drive Maruti and people drive Mercedes.' Till date, I have not understood what he meant," cricket journalist Chander Shekhar Luthra was quoted as saying by The Caravan.
Link to The Caravan story: https://caravanmagazine.in/vantage/jaitley-corruption-ddca-president