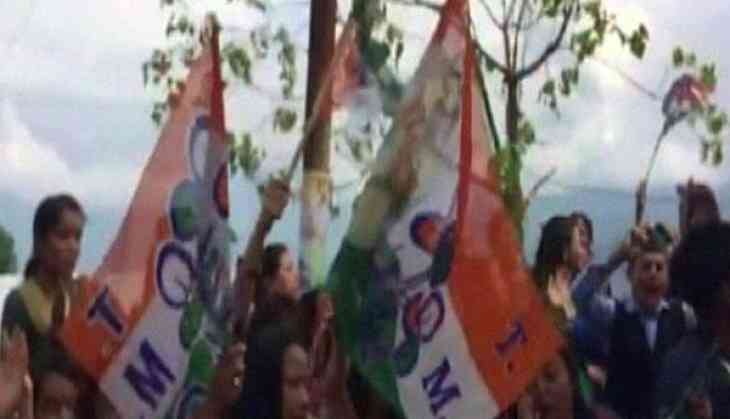 All India Trinamool Congress (TMC) is leading in all seven municipal corporations where civic polls were held in West Bengal.
TMC won 18 out of 21 wards in Domkal Municipality under Murshidabad district. Congress won 1 and CPI(M) won 3, all of the three joined TMC later.
In Raijang TMC is leading with 24, followed by Bharatiya Janata Party (BJP) with 1, Congress and CPI(M) with 2.
Gorkha Janmukti Morcha (GJM) bagged 31 seats from Darjeerling, followed by TMC with 1.
In Kerseong GJM is leading with 17 seats and TMC succeeded in getting 3 seats.
GJM is ahead in Kalimpong with 18 seats and TMC has yet secured 2 seats.
Earlier, the BJP had won two Lok Sabha seats from Bengal in 2014. The Trinamool had won 34 of the state's 40 parliament seats.
Last year, TMC chief Mamata Banerjee's party swept the assembly elections sealing her for a second term for her as Chief Minister.
-ANI