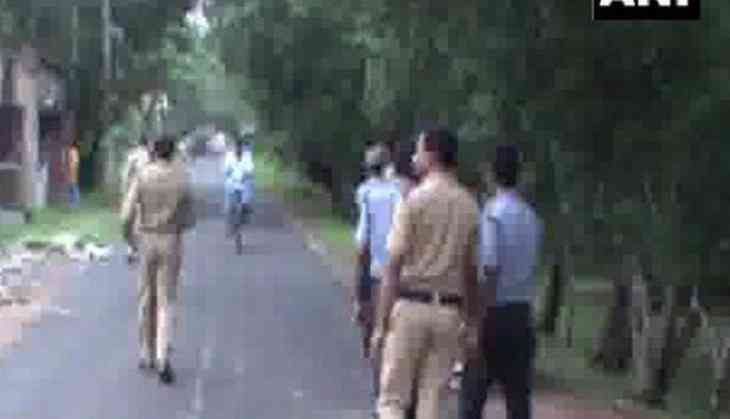 A Bharatiya Janata Party (BJP) worker in South 24 Parganas was hacked to death by unidentified goons in a locality in Diamond Harbour on Friday.
Shaktipada Sardar (45), an active BJP worker, was returning home last night when he was allegedly attacked by miscreants in Diamond Harbour's Mandir Bazar area. The man was left bleeding on the road and was pronounced dead when brought to the hospital.
"I think his murder is, entirely, because of political reasons. He was coming back home after closing his shop when he was hacked with a sharp weapon. Shaktipada was quite an active worker of the BJP in his area. He even played a big role in the recently concluded Panchayat by-polls. The murder shows how BJP workers are not safe in West Bengal," said a fellow co-worker.
While the local BJP workers blamed the All India Trinamool Congress(AITMC) and lodged a complaint with the police, the AITMC countered by accusing the BJP of vitiating the atmosphere in the state.
"There has never been an instance of murder in Mandir Bazaar ever since AITMC came to power in 2011. On the contrary, there is an atmosphere of violence created by the BJP ever since we won the Panchayat polls. The BJP has joined hands with CPI(M) to concoct such acts," said a AITMC member.
The family members of the deceased have also blamed the Trinamool Congress for the murder.
--ANI