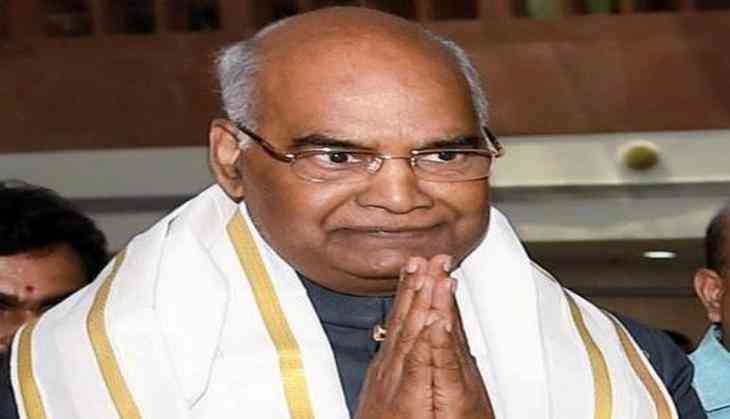 Ahead of President Ram Nath Kovind's visit to the Aligarh Muslims University (AMU) to attend the 65th annual convocation ceremony, the student union Secretary Mohammad Fahad has warned against the presence of any member of the Rashtriya Swayamsevak Sangh (RSS) at the event.
Speaking to ANI student union Secretary Mohammad Fahad said that they are not against the presence of President Kovind, but simply oppose 'sanghi' mindset.
He recalled the remark made by the President in 2010 against the Muslims and Christians living in the country and said that it still stings the student of the university.
"We are not opposing the visit of the President; we oppose the 'sanghi' mindset," Fahad said.
"Our President gave a statement about Muslims and Christians in 2010, saying 'Muslims and Christians are alien to this nation'. The statement sill stings the students of AMU, but we respect him as the President and welcome him, but at the same time no 'sanghi' person accompanying him would be allowed inside the university premises. Those coming as per protocol can come," Fahad said.
Fahad had also written to the AMU administration regarding the issue and had warned that "no 'sanghi' (RSS member) politician would be allowed to enter the university premises and added the students would stage a protest" if it happens.
President Kovind is to address the students for the 65th annual convocation ceremony of AMU.
Meanwhile, heavy security has been deployed outside AMU ahead of President Kovind's visit.
--ANI