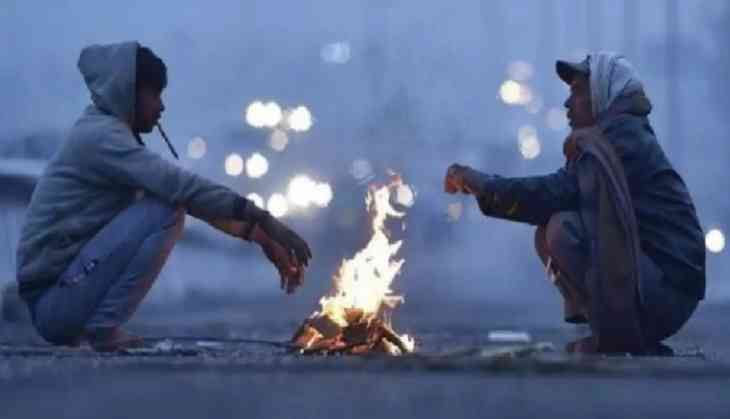 After a couple of days of relief from the chilling cold wave in the national capital and its adjoining areas, the temperature has fallen by 7 degrees Celsius in the last 24 hours. The temperature is expected to decrease further in the coming days.
According to the weather reports, clouds will return in two days from January 29. Parts of Delhi and adjoining areas might also experience light rain on Monday as a more intense western disturbance will be active in the area.
The minimum temperature recorded at Safdarjung on Friday is 8.4 degrees Celsius, which is 6.8 notches lesser than normal. Similarly, Palam logged a minimum temperature of 8.2 degrees Celsius today.
In Uttar Pradesh's Lucknow, the minimum temperature can be recorded at 11 degrees and the maximum temperature can be recorded at 24 degrees today. Fog can remain in the morning and evening. Lucknow might receive rainfall from January 29. Talking about Ghaziabad, the minimum temperature can be recorded here at 11 degrees and the maximum temperature can be recorded at 22 degrees.
As maintained by the weather department, a drop of 3 to 5 degrees is to be expected in most parts of north-west India by January 28. Following that, the temperature can rise by 3 to 5 degrees during two days. A drop of 2 to 4 degrees in temperature can be seen in Madhya Pradesh till January 28. No change in temperature will be seen in the areas of Maharashtra till January 29.
Cold wave is expected to prevail in western parts of Rajasthan and remote areas of Punjab. Dense to very dense fog is expected to remain in Punjab, Haryana, and Chandigarh in the morning.
Himachal Pradesh, Assam, Meghalaya, Nagaland, Manipur, Mizoram and Tripura could witness dense fog for the next 48 hours.
Also Read: Watch: Fresh snowfall turns Kashmir's Anantnag into winter wonderland; weather forecast