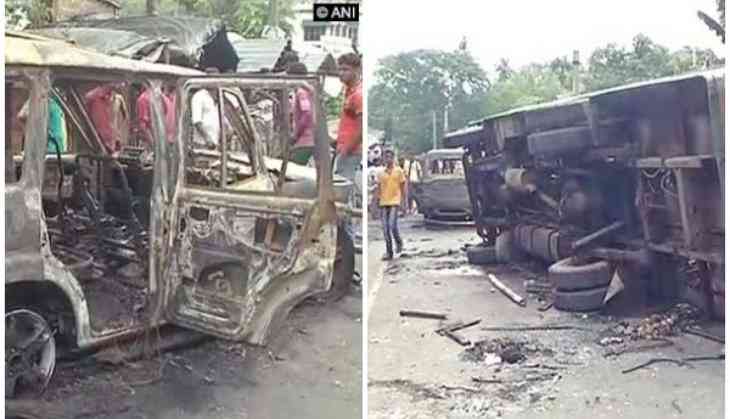 WB: Congress, BJP, Left delegations to visit violence-hit areas (ANI)
A delegation of opposition parties will visit the violence-hit areas of North 24 Parganas district today.
The Left Front delegation will be led by CPI (M) MP Mohammed Salim, Left Front legislative party leader Sujan Chakraborty will represent his cadre, Congress will be represented by Adheer Ranjan Chaudhary and Rupa Ganguly will be the face of the Bharatiya Janata Party.
The delegations will visit the affected areas of Baduria in North 24 Parganas and Darjeeling.
West Bengal, in the recent few days, has witnessed violence and serious clashes either taking place between two religious groups or between people and the administration.
The boiling pot of it is the Darjeeling unrest, with the Gorkhas, under the Gorkha Janamukti Morcha (GJM), demanding a separate Gorkhaland for themselves.
The Gorkhas have demanded a separate land with the claim that they should get what was promised to them i.e. a separate land.
The situation is still intense in the region with the widespread shutdown entering the 22nd day today.
Another incident of violence which erupted was in the North 24 Parganas area on Monday. Communal violence broke out in its Baduria and Basirhat areas over a Facebook post.
Earlier, Mamata had appealed the warring groups to maintain peace and communal harmony in the area. She also held the local police responsible for failing to block Facebook in the beginning only.
-ANI