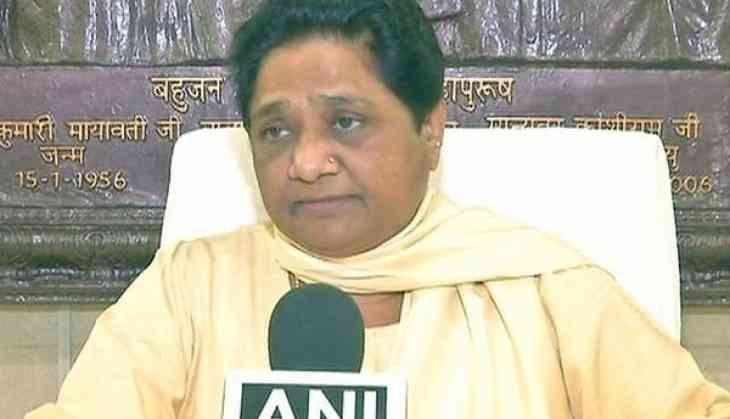 Today, BSP supremo Mayawati has announced to launch his nephew, Akash in the politics and join the BSP to 'get a chance to learn the dynamic.'
Mayawati has said that after her alliance with the Akhilesh Yadav led Samajwadi Party, the Opposition has become afraid of their chances to beat them in the upcoming election of 2019.
Mayawati said that "Rise in the popularity of BSP & its alliance with SP has created unrest among parties & leaders who are anti-Dalits & casteist. Instead of fighting us fair and square they are making absurd remarks against us and conspiring with some casteist and anti-Dalit TV channels."
BSP chief criticized the media for their anti-Dalit stand and not accepting their alliance whole heartedly, and doing stories to malign the leader.
She said, "I am a disciple of Kanshi Ram ji, so to give a 'tit for tat' answer I will make Akash (her nephew) join BSP movement & make him learn. If some casteist & anti-Dalit section of media has a problem with that then let it be. Our party doesn't care."
She has further said that "Hum dabbu (timid) kism ke log nahi hain jo sun kar baith jaenge, ghabra jaenge. Uska muhtod jawab dena bhi hamein aata hai..."
Also read: NGT directs Volkswagen to pay Rs 100 crore by 5pm tomorrow or face arrest of company's MD & property seizure
BSP chief Mayawati: I am a disciple of Kanshi Ram ji, so to give a 'tit for tat' answer I will make Akash (her nephew) join BSP movement & make him learn. If some casteist & anti-Dalit section of media has a problem with that then let it be. Our party doesn't care. https://t.co/UU12YelctC

— ANI (@ANI) January 17, 2019
#WATCH: BSP chief Mayawati's message to media "Hum dabbu (timid) kism ke log nahi hain jo sun kar baith jaenge, ghabra jaenge. Uska muhtod jawab dena bhi hamein aata hai..." pic.twitter.com/BOy04f64CL

— ANI (@ANI) January 17, 2019