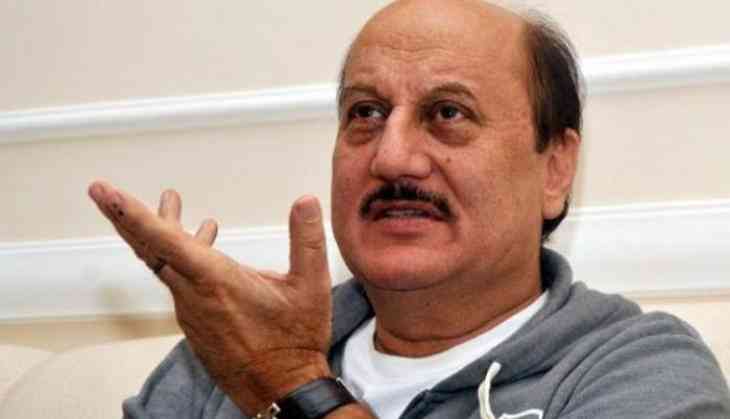 In a major embarrassment for Bollywood actor Anupam Kher while he was campaigning for his wife Kirron Kher, sitting BJP MP and BJP candidate from Chandigarh. When Anupam Kher was campaigning door-to-door for his wife, the actor was confronted by voters who asked him about the poll promises made by BJP during 2014 Lok Sabha elections.
All the incident was captured in a camera and the clip was widely shared on social media. In the video, Kher can be seen leading a group of BJP workers in a door-to-door voter to reach out the campaign. Then he stopped at a shop, where the actor was unexpectedly asked about the poll promises that it mentioned in 2014 manefisto.
Embarrassment for Anupam Kher: voters confront Kher on 2014 promises. | #May23WithTimesNow

More details by @scribe_prashant. pic.twitter.com/dA34GEuU5x

— TIMES NOW (@TimesNow) May 8, 2019
In spite of being humbled by the presence of celebrity, the man stood up holding 2014 BJP manifesto in his hand. The man asked Anupam Kher to tell him which of these promises has been fulfilled by the party.
Actor-turned-politician Kirron Kher is BJP MP from Chandigarh, elected first time in 2014, by winning poll by more than 1 lakh votes. Kher has been pitched against Pawan Kumar Bansal, a Congress veteran who served as a Minister in the Manmohan Singh-led UPA government. The Aam Aadmi Party (AAP) has fielded Harmohan Dhawan from the constituency.
Also read: Giriraj Singh dares filmmakers to make movie on 'Prophet Mohammed'; says, 'easy to make derogatory films on Hindu Gods'